DUBAI, 21 Sep 2023: After the successful launch of the Emirates inflight meal pre-ordering initiative on UK routes and the positive feedback received from passengers, the service is now being extended across routes to and from European cities.
The list of destinations includes Warsaw, Venice, Rome, Bologna, Prague, Vienna, Moscow, Istanbul, Dublin, Hamburg, St. Petersburg, Brussels and Madrid, and to and from Seychelles and Mauritius.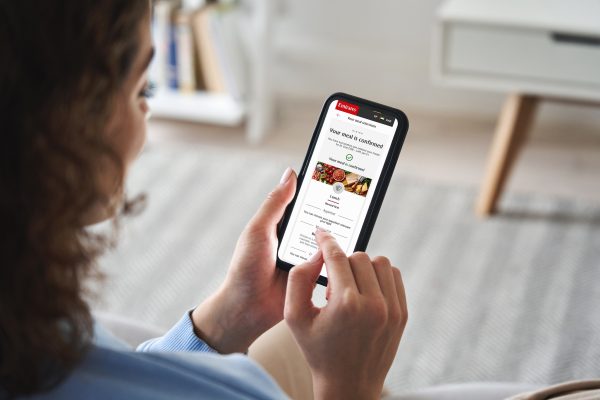 The initiative will be rolled out across more global routes in the coming months. The new service allows passengers in Business Class to preselect their main course between 14 days and 24 hours before their flight departure, ensuring they get their preferred choice every time and helping to reduce food wastage.
Inviting Emirates passengers to enjoy a fine dining experience in the sky, passengers can browse the onboard menu on Emirates.com or on the Emirates app to choose from a selection of regionally inspired dishes with locally sourced ingredients up to a fortnight before a flight. Business Class meals include a choice of chef-crafted dishes such as chocolate hazelnut pancakes with apricot compote and ricotta sour cream for breakfast, beef tenderloin with thyme jus, roasted potato wedges and steamed vegetables for lunch, and pan-fried salmon trout with saffron cream, blanched green beans, braised beetroot and polenta with spring onions for dinner.
Once onboard the aircraft, the cabin crew will use digital devices to view the pre-ordered selection and serve the passenger their choice of dish. Meal pre-ordering is an addition to the existing suite of AI-enabled customer preference tracking data and cabin crew reports onboard Emirates, facilitating menu planning, optimal food loading and waste minimisation.
Digitally enabled journeys and innovation are a core focus at Emirates. The pre-ordering meal service is complemented by website check-in and app check-in, the option of digital boarding passes and itinerary management, access to digital inflight menus, easy sign-up to Skywards to immediately access free Wi-Fi messaging onboard, and ice inflight entertainment playlist curation in advance of a flight.
For more information on the pre-order service visit: Pre-order your meal now