SINGAPORE, 13 September 2023: DidaTravel, a global travel distribution company, has outperformed the wider Chinese outbound recovery, with a remarkable 40% growth in hotel sales, year-to-date when compared with pre-pandemic 2019 sales (292% growth compared to the same period, 2022).
DidaTravel posted its performance review on the eve of ITB China, taking place in Shanghai from 12 to 14 September.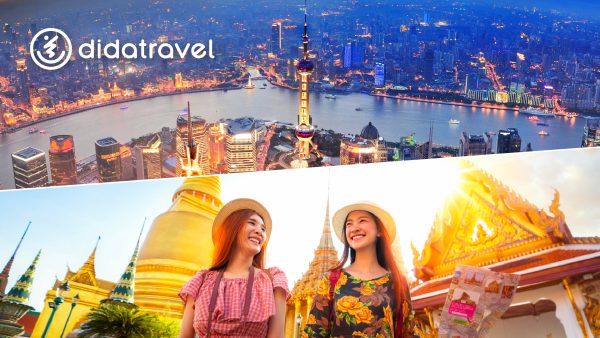 Year-to-date, DidaTravel's inbound hotel sales to China have experienced a remarkable 124% growth over 2019. This highlights China's enduring allure as a travel destination and Dida's ability to outpace the wider market dynamics and capture significant new market share.
DidaTravel's top 10 source markets visiting China in 2023 are Thailand, Indonesia, Spain, India, Turkey, UAE, Brazil, Israel, USA and Switzerland.
Commenting on the performance DidaTravel founder and CEO Rikin Wu stated: "Dida's success story is deeply intertwined with the evolving narrative of the Chinese travel market. We effectively anticipated the Chinese recovery, both inbound and outbound, working hard throughout the pandemic to significantly expand our portfolio of directly contracted hotels, many under exclusive terms, and working tirelessly to expand our distribution partnerships globally, and the results speak for themselves. We remain steadfast in our pursuit of excellence and are honoured to lead the industry forward."
According to official Chinese government figures, just 52,000 inbound travellers visited China during Q1 2023, compared to 3.7 million in 2019. In Q2 2023, there were 425,800 incoming arrivals, down from 8.3 million in 2019.