SINGAPORE, 30 August 2023: Airline fares and hotel rates remained high in Asia during Q2/2023, according to FCM Consulting's latest Global Trends Report, released last week.
The report identified a 'northern hemisphere nudge that raised travel demand during the summer while the rest of the world's bookings settled on a plateau. Overall, the volume of business trips increases, and travel patterns stabilise, but disruptions remain due to extreme weather and airport staffing shortages.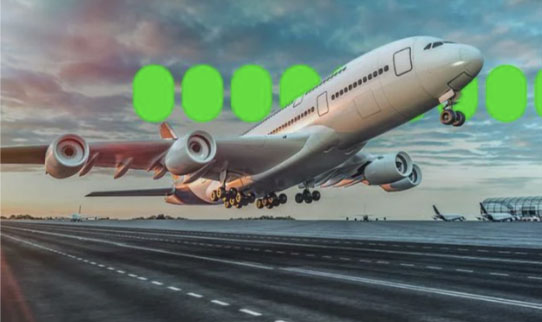 "Although airfares and hotel room rates remained high in Asia, businesses can still stretch their travel budget with the advice from their travel management consultants, by advance planning, as well as leveraging technology," said FCM Asia managing director Bertrand Saillet.
Increase in domestic fares
Domestic air travel demand is strong in most major markets, such as China, which is just 1% lower than in 2019. Japan has seen an increase of 20% and India 13%. The increases are due to airline competition, staffing capabilities, economic climate, and demand and supply.
93% return of airline seats forecast
Global domestic seats have surpassed 2019 volumes and are forecasted to be an additional 4.1% above 2019. The Asia Pacific region has seen an increase of 6.9% in domestic seats but is still -22.5% lower in international seats.
The forecast across the 20 major airlines reported a 93% return of seats in 2023 compared to 2019. Globally, China Eastern takes the lead at 103%, followed by LATAM and United Airlines at 102%, American Airlines at 99% and Qantas and Qatar Airways at 98%.
China Eastern Airlines leads in Asia with a 103% forecast, followed by Singapore Airlines at 97% and Cathay Pacific at 72%.
Business class fares in Asia up 19%
The Middle East saw the highest increase in business class fares by 29% followed by Australia and New Zealand at 27% and Asia at 19%.
Flights from Shanghai Hongqiao International Airport to Singapore saw the highest increase of 37%, Mumbai to London and Shanghai Pudong International Airport to Singapore saw an increase of 20%.
Room demand remains high in Asia
Q1-2023 to Q2-2023 saw an increase in average room rates by 3 to 12% in Europe, rising by 12%, North America by 5%, and Latin America by 3%. Reductions were observed in the Middle East and Africa by 19% and Asia by 2%, with Australasia rates remaining flat.
Tokyo remained the most expensive city in Asia, with average hotel rates of USD286 per night, followed by Singapore at USD260 per night. Hong Kong is now Asia's third most expensive hotel room night, overtaking Seoul due to China's border reopening.
Hotel room rates in China saw the highest increase, with Beijing up by 12%, to USD175 per night as compared to Q1-2023. Hong Kong saw an increase of 10% to USD246, and Shanghai saw an increase of 5%, bringing it to USD140 per night.
Bangalore remains the most expensive in India, averaging at USD146, Delhi USD$120, and Chennai USD101 per night.
Global occupancy for the year-to-date June 2023 was 63.3%, which is 96% recovered to 2019. India had the highest occupancy in Asia, with Mumbai reaching 100%, New Delhi at 97%, and China with Shanghai at 95% and Beijing at 93%.
Download FCM Consulting's latest Global Trends Report for Q2-2023