BANGKOK, 9 August 2023: Centara Hotels & Resorts' flagship brand, Centara Grand, has been recognised as the strongest brand in Thailand by Brand Finance's prestigious Thailand 50 2023 report.
The ranking highlighted Centara Grand's exceptional brand equity, trust, and value performance over the past year.
Brand Finance, a leading global brand valuation and strategy consultancy, evaluates thousands of renowned brands across various sectors and countries annually, with its Thailand 50 2023 report showcasing the top 50 most valuable and strongest brands in the country.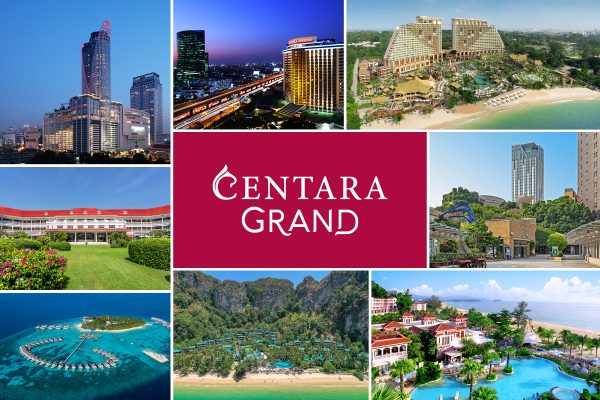 This year, Centara Grand emerged as Thailand's strongest brand with an impressive brand strength index score and strong financial results contributing to the brand's overall ranking, something which will surely only be enhanced by the recent opening of the first Centara hotel in Japan – Centara Grand Hotel Osaka. Centara Grand's top position signifies its outstanding brand equity and the trust and loyalty it has garnered from the public and guests alike. With the ranking partly based on surveys, this accolade underscores the faith in Centara Grand as a leading hospitality brand.
"We are deeply honoured for Centara Grand to be named the strongest brand in Thailand by Brand Finance in their esteemed Thailand 50 2023 report," said Centara Hotels & Resorts Chief executive officer Thirayuth Chirathivat.
"We extend our heartfelt gratitude to Brand Finance and our valued stakeholders for their trust and support. This recognition is a testament to our unwavering commitment to excellence. As we celebrate our milestone 40th anniversary this year, we are more motivated than ever to continue striving for greatness."
As Centara Hotels & Resorts aspires to be among the world's top 100 hotel groups by 2027, this prestigious ranking strengthens the company's resolve to continue enhancing its offerings and showcase a new wave of Thai-inspired hospitality on the global stage.
For more information about Centara Hotels & Resorts, visit: https://www.centarahotelsresorts.com/