SINGAPORE, 3 August 2023: Purposeful shopping is the dominant loyalty driver, more than price, for younger generational consumers, according to new research from American Express conducted in the UK.
Gen Z and Millennial shoppers continue to prioritise retailers' reputation and brand credentials when choosing where to spend, even when facing a challenging economic and high inflation environment.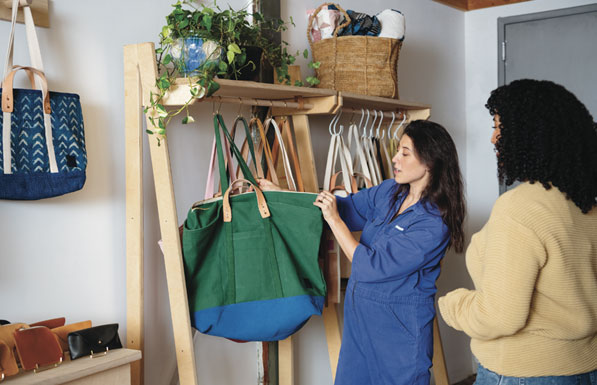 Their parents' generation is far more price-motivated regarding loyalty.
The study of 2,000 UK shoppers explored the current drivers of brand loyalty and how retailers can attract and keep customers in the current landscape.
One-third (33%) of 18-34-year-olds (including the Gen Z and Millennial age cohort) said they are more loyal to brands with a positive corporate reputation and values that align with their own, compared to just one in seven shoppers over 55.
As further evidence of their commitment to purposeful shopping, Gen Z and Millennial shoppers were also the most likely to donate their points or cashback earned from loyalty programmes to charitable causes.
The research reveals a distinct 'loyalty divide', highlighting the differences in generational attitudes on what increases loyalty towards a retailer.
While an attractive price tag was cited as a loyalty driver for the vast majority (86%) of those over 55, Gen Z and Millennial shoppers were the least likely generational group to consider price as a loyalty driver (49%).
The older generation is less tolerant of poor customer service, too, with almost two-thirds (63%) of shoppers over 55 confirming a poor in-store experience would make them less loyal, compared to under one-third (29%) of younger shoppers.s
The research did reveal some common ground between younger and older generations. A similar proportion of 18-34-year-olds and over 55's (64% and 54% respectively) said the cost of living pressures meant they are now considering using a loyalty scheme for the first time to help save money. The data revealed that shoppers in both groups signed up for an average of four loyalty schemes.
Opinium Research conducted the research amongst a nationally representative sample of 2,000 UK adults between 9 to 12 May, 2023.