BANGKOK, 28 August 2023: Sky Angkor Airlines, Cambodia's low-cost airline, resumed twice-daily flights from Phnom Penh to Bangkok DMK on 25 August after a four-month pause.
Flying an A320, the airline is serving the Phnom Penh to Bangkok Don Mueang route with twice daily flights in addition to its three daily services from the Cambodian capital to Bangkok Suvarnabhumi (BKK).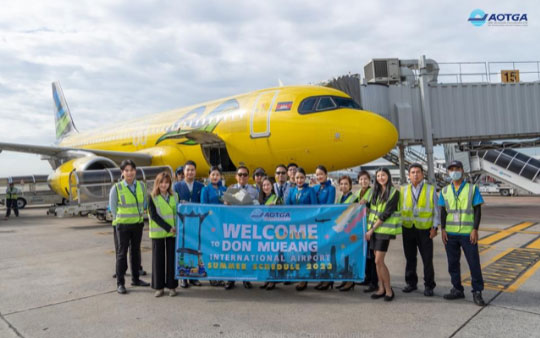 The early morning flight ZA670 departs Phnom Penh at 0705 and arrives in Bangkok's Don Mueang Airport at 0820. The other daily flight departs Phnom Penh in the evening at 1845 and arrives in DMK at 2000.
Sky Angkor Airlines hired Thai Airports Ground Services Ltd for ground handling services at Don Mueang International Airport.