BANGKOK, 28 August 2023: Air Japan, the low-cost airline subsidiary of All Nippon Airways (ANA), announced last week that it has chosen Bangkok as its first international destination from its home base in Narita, Tokyo.
The airline hosted the Thai media at a launch event to confirm the new service starting on 9 February 2024 with six flights weekly every Sunday, Monday, Tuesday, Thursday, Friday and Saturday.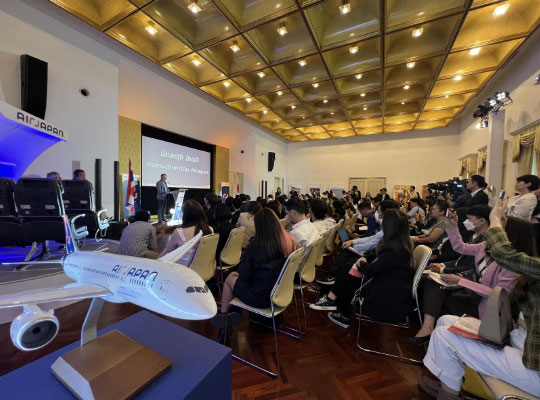 Flight schedule
Narita Tokyo to Bangkok Suvarnabhumi
NQ1 will depart Narita at 1755 and arrive in Bangkok at 2315.
Bangkok to Narita Tokyo
NQ2 will depart at 0015 and arrive in Narita, Tokyo at 0810.
The flights will use a Boeing Dreamliner 787-900 with a one-way fare starting at JPY15,500.
Earlier this year, ANA announced that Air Japan will operate as a low-cost medium-haul carrier servicing flights to and from Southeast Asia starting in February 2024. Bangkok will be the launch destination.