SINGAPORE, 29 June 2023: With the northern hemisphere summer travel rush around the corner, travel concerns around delayed flights, surging airfares, and congestion in the airport are not putting travellers off air travel.
Preliminary findings from the 2023 SITA Passenger IT Insights released Wednesday revealed that 32% of passengers cited anxiety about cancellations when booking their next flight.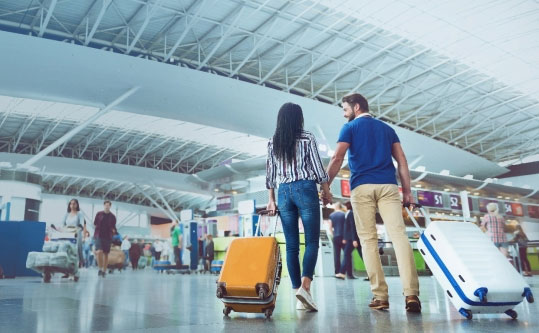 Nearly two out of 10 passengers surveyed cited concerns about congestion in the airport and pointed to high airfares. This was fueled by experience, where 56% of respondents said they had experienced delays or cancellations, and 48% had long airport queues.
Yet travellers intend to fly more than ever. On average, passengers expect to take 4.7 flights this year compared to 4.2 flights in 2019. This was driven mainly by frequent flyers. Those planning more than 10 flights in 2023 have increased from 6% of passengers in 2019 to 10% this year.
SITA CEO David Lavorel said: "It is encouraging for our industry that passengers want to travel and want to travel better in light of some of the challenges airports and airlines have experienced with congestion in the past year. We cannot dismiss that the overall air travel experience is essential to passengers' decision-making. With passengers indicating a clear intention to travel more this year, the industry is well advised to address their concerns, deploying, for example, increased automation."
Lavorel highlighted that earlier research from SITA indicated that airport and airline CIOs were taking this seriously by pushing digital transformation. The industry's IT spending is projected to continue its steady year-on-year growth trend since 2020 to support digitalisation and automation. Last year, airline and airport IT spending rose to USD37 billion and USD6.8 billion, respectively.
SITA surveyed over 6,000 passengers across 27 countries in April of this year as part of the 2023 SITA Passenger IT Insights. The full report will be released on 5 September 2023.
About SITA
SITA is the air transport industry's IT provider, delivering solutions for airlines, airports, aircraft and governments. Our technology powers more seamless, safe and sustainable air travel.
With around 2,500 customers, SITA's solutions drive operational efficiencies at more than 1,000 airports while delivering the promise of connected aircraft to customers of 17,000 aircraft globally. SITA also provides technology solutions that help more than 70 governments strike the balance of secure borders and seamless travel.