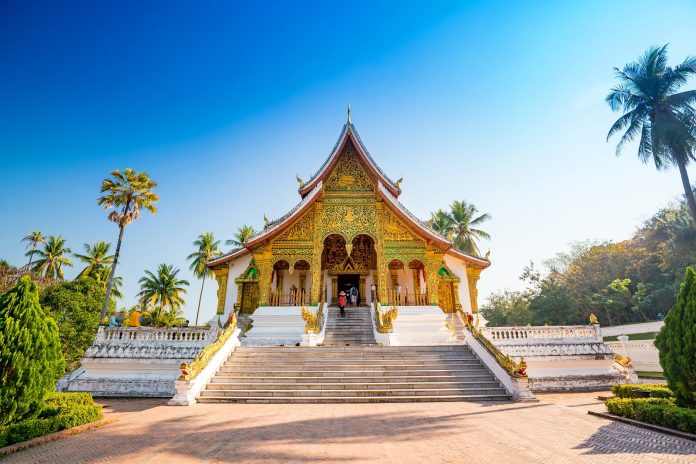 HANOI, 2 June 2023: Vietnam Airlines will resume a three-country route that links Vietnam's capital Hanoi with two UNESCO World Heritage towns Luang Prabang in Laos, and Siem Reap in Cambodia, starting 1 July, the Vietnam Government Portal confirmed last week.
It's an unusual route for a single aircraft to fly between three Mekong Region countries as most airlines fly city pairs linking major cities. However, it will be welcomed by tour operators in Hanoi who can create tour packages featuring the two World Heritage destinations in the two neighbouring countries using the three weekly flights on Vietnam Airlines. It also eases booking logistics for tour operators who sell multiple Mekong Region country tours to international travellers from Europe.
The airline has not posted service details on its Facebook page or website. Still, the VGP report identified a three-weekly frequency on Monday, Wednesday, and Friday, possibly increasing to five weekly flights from 30 October, when the peak season starts for European travellers visiting Vietnam, Laos and Cambodia.
The so-called trans-Indochina route was suspended in 2020 during the height of the Covid-19 pandemic. A second trans-Mekong Region route was resumed earlier this year. With a daily flight from Ho Chi Minh City to Vientiane, Laos, with a stop in Phnom Penh, Cambodia.
Vietnam Airlines began flights to Siem Reap in 2000 and Luang Prabang in 2006. In 2019 the carrier transported nearly 400,000 passengers on the two trans-Mekong Region routes before Covid-19 locked down air travel for over two years.
Airlines based in Cambodia, Laos, Myanmar and Vietnam benefit from an aviation cooperation pact that allows them to establish unlimited multiple-city routes in addition to city pairs covering the four-country grouping.
(Source: VGP)