SINGAPORE, 9 June 2023: The International Air Transport Association (IATA) and the United Nations Environment Programme (UNEP) have signed a Memorandum of Understanding (MoU) aligned with the UN 2030 Agenda for Sustainable Development to address sustainability challenges in the aviation industry.
Reduction of single-use plastics products (SUPP) and improving the circularity in the use of plastics by the industry is the initial focus of the partnership as UNEP leads global efforts to develop an international legally binding instrument on plastic pollution, including in the marine environment, by the end of 2024.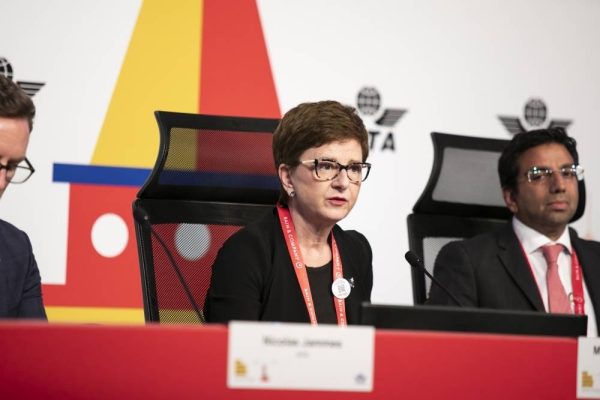 Making aircraft cabins more sustainable is a priority for airlines and their passengers. The complex and asymmetrical regulatory environment, however, often poses an obstacle by preventing circular economy best practices. In the absence of a global approach, differing regulations at both ends of a journey severely limit the actions that airlines can take.
IATA advocates for a simplified and harmonised regulatory environment that would enable a reduction in plastic utilisation and greater reuse and recycling of cabin waste, including plastics, where they are needed. To this end, the partnership will step-up IATA's engagement with UNEP to ensure that aviation's challenges and opportunities are represented in the upcoming international legally binding agreement to end plastic pollution.
IATA and UNEP are already working on joint guidance on Re-thinking Plastics in Aviation. This comprehensive resource will encompass an overview of regulations, guidance on SUPP replacement, and recommended best practices for both industry and regulators.
"World Environment Day reminds us that sustainability is our global challenge. Formalizing IATA's longstanding collaboration with UNEP will help airlines move even faster on improving the sustainability of the aircraft cabin. It's critical that we achieve a harmonised global regulatory framework to enable airlines to implement more comprehensive and common circular economic solutions in all markets, said IATA senior vice president sustainability and chief economist Marie Owens Thomsen.
"For example, currently, our hands are tied with outdated regulations focused on incineration rather than reuse and recycling. Modernising that will be a big step forward for sustainability,"
More than 400 million tonnes of plastic is produced every year, half of which is designed to be used only once. Of that, only 9% is recycled, with the pollution it generates making it extremely urgent that global action is taken.
(Source: IATA)