SINGAPORE, 24 May 2024: Luxury cruise specialists Panache Cruises have named the seven reasons why holidaymakers should book a cruise immediately, regardless of the time of year they intend to travel.
Booking a cruise in advance is one of the best ways to get great deals, and waiting can lead to higher-priced holidays or not getting the cabin you were hoping for.
During a cost of living crisis, getting value for money becomes even more important but so is having something to look forward to, according to the experts.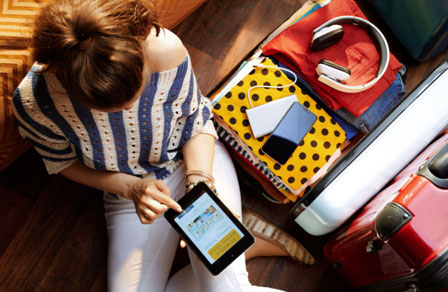 Panache Cruises founder and managing director James Cole said: "Whether you are looking for last-minute deals this summer, planning to escape the British winter or thinking ahead to next year, booking your cruise now has many benefits.
"Booking as soon as you can normally only requires a nominal deposit leaving you time to save while also providing large discounts on the holiday, upgrades and free packages.
"Cruising offers some unique opportunities over other types of holidays, such as allowing you to visit multiple destinations on one trip, so getting one booked spares the debates and keeps everyone happy.
Here are seven reasons why you should book a cruise
Great deals here and now
Specialist cruise retailers often have incredible promotions you will not find by booking directly with a cruise line or via mainstream travel agents who do not focus purely on the cruise sector. Holidaymakers can benefit from discounts, cabin or suite upgrades, free onboard credit, inclusive shore excursions, unlimited premium beverages and other exclusive offers. If you book as soon as you find a great deal, you'll likely pay less than if you waited while having the widest choice of cabins. Cabins with family-friendly facilities, such as sofa beds and interconnecting doors and balconies, often get booked quickly. Additional discounts can sometimes be found by paying the full booking balance.
Something to look forward to
A holiday is like an iceberg – the bulk of the excitement and anticipation isn't, in fact, the holiday itself, and it's the hidden excitement that you only get to experience once the holiday is booked. Booking a holiday in advance frees you up to spend your time planning for and looking forward to the holiday. Immerse yourself in researching each port of call, finding the right excursions and booking the speciality restaurants on board which suit you best.
You can't pin your holiday down to just one location
The world is a big place, and most of us can only scratch the surface of the countries, cultures and experiences it offers us. You also might have family or friends that have different preferences to yourself. Booking a cruise that stops at multiple destinations guarantees that everyone can be satisfied with the holiday you have booked. Every destination offers something different, and people within your group can embark on the activities which interest them most during the day and then meet up on the ship for a relaxing dinner, show or spa treatment afterwards. A cruise holiday is hard to beat in terms of choice and flexibility for all the family.
You only need a deposit
A big advantage of booking a cruise holiday well in advance is, unlike booking a flight, you only need to pay a small deposit at the time of booking. This gives you months to save and get excited as the holiday and payment date approaches. Discounts can usually be found when paying the full balance when booking. However, don't forget to discuss this with your specialist cruise agent.
Explore somewhere you've never imagined visiting
Expedition cruises can take you to places you never thought possible. Booking a cruise with an expedition cruise specialist such as Silversea can take you above the Arctic Circle or around the untamed coastline of Western Australia, leaving you free to start preparing for what you will see and learn when you are there.
There are places you want to visit but not stay
We all have places we would love to visit but wouldn't want to spend too long there. Cruising allows you to tick off places you have never been to and sights you want to see without paying for separate flights and hotel stays. Knowing you can return to your cabin after a busy day sightseeing and travel to a new destination while you sleep is a great way to get the new experiences you want and avoid the ones you don't.
Celebrate a big event
As we get older, we get less enthusiastic about traditional birthday celebrations and might want to change things up for our next milestone birthday, anniversary or other upcoming celebration. Knowing you don't have to plan anything at home or worry about what you might do to mark the occasion frees you up to enjoy the event with family members, lifelong friends and newfound friends onboard.
Find out more about how you can benefit from great deals by booking your cruise right now at https://www.panachecruises.com/