KUALA LUMPUR, 31 May 2023: Malaysia International Trade & Exhibition Centre (MITEC) has embarked on a digital transformation agenda to reinforce its brand presence in the business events industry post-pandemic.
MITEC has introduced four new digital innovations to bolster its ongoing digital transformation initiative, which aims to meet customers' changing demands.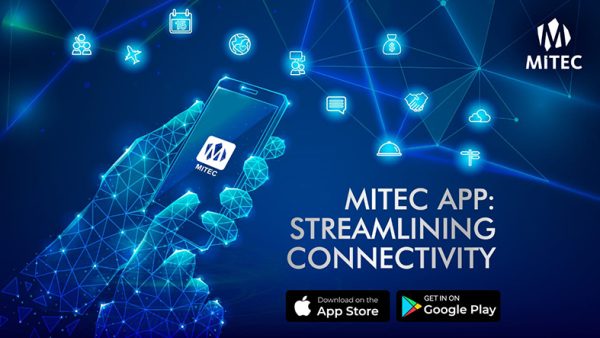 MITEC chief executive officer Mala Dorasamy said: "To remain relevant, we will leverage digitalisation and technologies that will better facilitate the requirements of customers.
"To us, the journey from start to end matters. The key here is to remain agile and keep a real-time pulse on changing customer preferences and rapidly innovate to redesign journeys that matter in the MICE industry. We are constantly looking at touch points like speed, convenience, consistency, friendliness, and the main connecting factor; human touch".
Four digital innovations
A brand new app: The app enables MICE customers to access MITEC's latest updates on important events and affiliated business partners through a simple finger swipe. They can also order their meals from Garden Court Café (GCC) via the app.
Online feedback: MITEC introduces Qualtrics as its preferred online survey platform vendor to measure stakeholder satisfaction and enhance customer experience holistically. The feedback derived from these surveys will allow MITEC to improve brand loyalty and experiences and retain customers.
MITEC Exhibitors Portal: Through the Ungerboeck software system, new digital innovations serve exhibitors as a one-stop e-shop that allows them to book venue space for their events and complete their online payment. This saves the hassle for exhibitors to make inquiries by phone or travel to MITEC premises for space availability confirmation, agreement signing, and complete payment transactions.
Digital signage: MITEC's innovation and fit-out work plan includes digital signage to replace the requirements for printed buntings. The digital signage has captured the viewership of over 1.8 million people over the last four months, supporting advertising promotions.