SINGAPORE, 30 May 2023: When planning a vacation, one thing captures the hearts of travellers worldwide — pristine, breathtaking beaches.
A staggering 63% of Singapore-based travellers are looking for remarkable shorelines when selecting their travel destinations, according to Booking.com's research Travel Predictions 2023.* Beaches hold an irresistible appeal for the majority of travellers.
And thanks to the evolving landscape of work arrangements, we now enjoy enhanced flexibility to craft our dream trips without the constraints of limited vacation days. Over half of Singapore-based travellers (64%) want to make the most of their budget with one or two longer vacations in 2023*.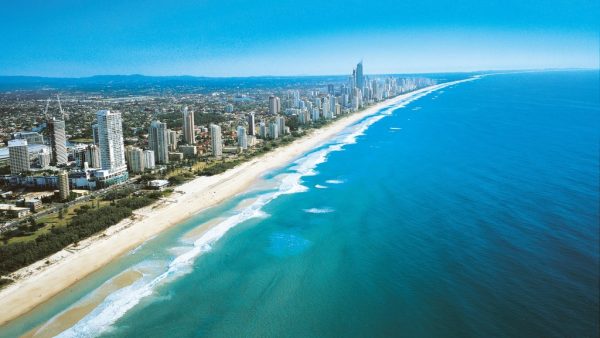 From soaking up the sun year-round along Australia's Gold Coast to one of Bali's most beloved beaches, Booking.com has rounded up a list of top endorsed beach destinations where travellers can stay for two weeks to over a month, perfect for catching a wave between video calls or simply savouring multiple sunsets with the sand between your toes.
And to sweeten the deal for travellers inspired to enjoy summer a little bit longer, Booking.com is sharing Getaway Deals with discounts starting. Discounts start at 15% at participating properties indicated by the "Getaway Deal" badge and are valid for stays with check-out on or before 28 September 2023.
Gold Coast, Australia
With a reported average of more than 300 days of sunshine a year, warm temperatures year-round and loads of activities, including surfing classes for beginners, shopping and great places to eat, it's obvious why the Gold Coast has been an Australian favourite vacation destination for decades.
With its 70km of sandy beaches, it's a paradise for surfing and water sports, making it one of Booking.com's top 10 endorsed destinations for beach-related activities. As one of 2023's Most Welcoming Cities on Earth, visitors can also expect genuine Aussie hospitality throughout their stay.
Nirvana By The Sea, located right on Coolangatta Beach and a short drive away from Gold Coast Airport, provides various apartment options suitable for different travellers — whether you're on the hunt for accommodation with sprawling views of the beach or looking to soak in the sun in your own private plunge pools. Each apartment includes a kitchen, as well as spacious living areas to chill out or catch up on a few emails.
This property is recognised with Booking.com's Travel Sustainable Badge.
Bali, Indonesia
Nestled off the coast of Bali, Indonesia rests the enchanting Lembongan Island — home to the mesmerising Dream Beach. True to its name, this idyllic beach presents a dreamscape lapped by the gentle turquoise waves of the Indian Ocean. For thrill-seekers, this beach offers more than just a tranquil view! Immerse yourself in the ocean's wonders alongside majestic sea turtles, and marvel at the schools of tropical fish in your next snorkelling adventure.
After exploring the island, hop on a speed boat from Sanur-Bali or Tanjung Benoa to Dream Beach Huts, slightly off the beaten track, for a serene getaway. The spacious huts come with your private balcony that overlooks coastal views, giving travellers a panoramic view from above. For the ultimate pampering, indulge in a traditional Balinese massage that will leave you feeling rejuvenated.
Phú Quốc, Vietnam
Phú Quốc island is a true sanctuary that beckons travellers seeking a tranquil retreat. Located off the coast of Cambodia in the Gulf of Thailand, this Vietnamese beach is widely known for white-sand beaches and resorts. Spanning over half the island's area is the Phú Quốc National Park, showcasing a captivating blend of mountains, lush tropical jungles and scenic hiking trails. Wander through the bustling town of Duong Dong, open from day to night, for a taste of the vibrant local culture where an array of crafts, fresh produce and an abundant selection of fish are available.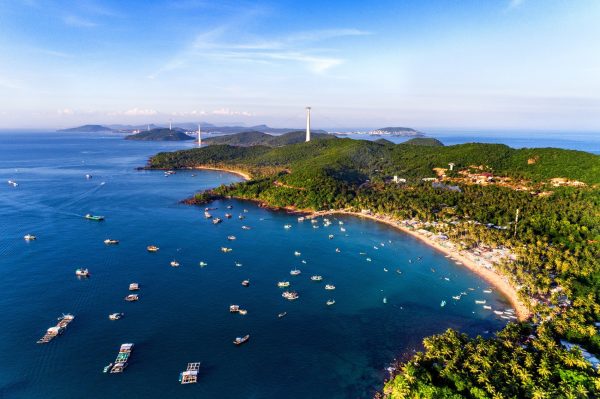 Experience the epitome of luxury and relaxation at Vinpearl Wonderworld Phu Quoc, located just 700m away from the pristine Bai Dai Beach. This exquisite resort offers a multitude of amenities and services that will make your stay a perfect one. Take a dip in the outdoor swimming pool or unwind amidst the peaceful ambience of the resort's garden. Then, indulge your taste buds with a culinary journey at the restaurant, where many delectable options await. Whether you're seeking a romantic getaway, a family vacation or a peaceful retreat, this resort is an ideal choice for your Phu Quoc escape.
This property is recognised with Booking.com's Travel Sustainable Badge
About Travel Predictions 2023
*Travel Predictions 2023 research commissioned by Booking.com and conducted among a sample of adults who plan to travel for business or leisure in the next 12-24 months. In total, 24,179 respondents across 32 countries and territories were polled.