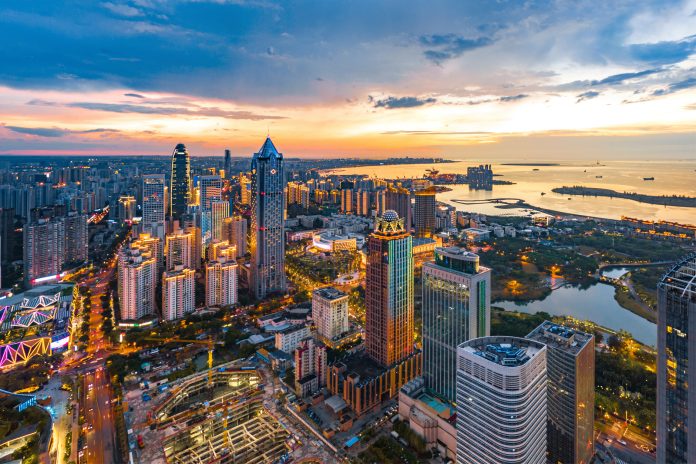 SINGAPORE, 2 May 2023: Jetstar Asia resumed flights on Saturday from its Singapore home base to Haikou, a port city in China's Hainan Island, marking the low-cost carrier's return to China.
The inaugural flight departed from Singapore's Changi Airport at 0725, with 152 passengers on board the Airbus A320. The return flight from Haikou to Singapore departed at 1200, arriving back in Singapore at 1530. Jetstar Asia is scheduled to operate four return services per week and is expected to carry up to 70,000 travellers annually between the two cities.
Jetstar Asia's CEO Barathan Pasupathi said Jetstar Asia's return to China was a significant milestone as the airline continues to rebuild its extensive network.
"China is a critical market for Singaporeans, and we're excited to connect both countries, enhance tourism and travel and reunite family and friends," he explained.
"Haikou was the first Chinese city Jetstar Asia flew to in 2009, and Hainan Island is one of the few Chinese destinations where most visitors can stay for up to 30 days without a visa, so we're seeing strong demand for this service.
"And our timing couldn't be better with the Chinese authorities lifting PCR testing, making it easier for travellers to visit this incredible city which is great news for our customers as well as tourism stakeholders and hospitality businesses."
Chairman of the Hainan Federation in Singapore, Foo Jong Peng, agreed that Jetstar Asia's restart of services to Haikou was timely.
The Hainanese community, known as strong business owners, particularly in the food and beverage industry, settled in Singapore more than 150 years ago. Many of them still maintain deep historical and cultural ties to Hainan Island.
The general manager of Hainan Dahua Tourism Service Company and Jetstar travel partner in China, Xie Jinhua, was delighted with Jetstar's return to Hainan island.
"Southeast Asia has traditionally been a prominent outbound market for Hainan travellers, and Singapore is a popular destination due to its unique tourism and cultural attractions."
Before the pandemic, Jetstar operated more than 80 weekly services to six destinations in Greater China, including Haikou, Shantou, Sanya, Xuzhou, Guiyang and Taipei.