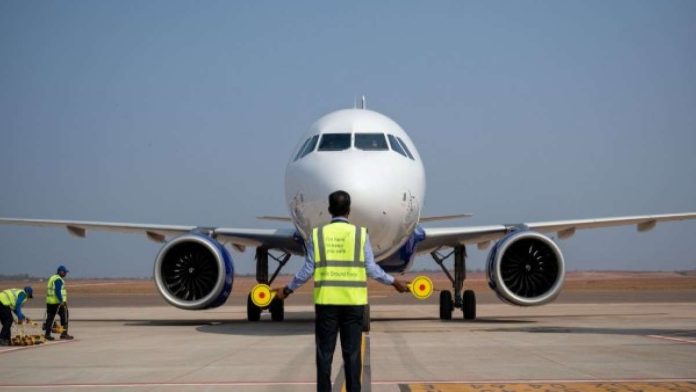 SINGAPORE, 12 May 2023: Asia has the highest airline seat capacity growing at 12.2%, and room rates record a booking increase of 26%, according to FCM Consulting's latest Q1-2023 Global Trends Report.
Key takeaways
Q1-2023 has seen the positive momentum of H2-2022 continue in both business and leisure travel, with demand across the world forecast to be at 85.5% of 2019 levels this year.
Q1-2023 corporate travel demand remained strong despite the mixed economic conditions, with securing options and booking lower prices driving corporate travellers to book online early.
Domestic booking trends for Q1-2023 versus Q1-2022 saw a 27 % rise in online adoption, the booking days extended from 17 to 19, and the average days away held firm at 2.9. The report also showed that in-person meetings were the leading reason for corporate travel.
On the accommodation side, global hotel occupancy for the quarter was 60.46 %, only 4% points below the occupancy levels of 2019.
Air travel stability returns
After 2022, a year full of significant supply and demand imbalance, air travel is predicted to stabilise this year, seeing added capacity in H1-2023 and airfares moderating in the second half of 2023. Data showing Q1-2023 seat capacity was up 2.1% in Q4-2022 and down 6.8% in Q1-2019. Early forecasts show air capacity offered in 2023 will be just 2.5% short of 2019 volumes.
Lift off in Asia with a 12.2% seat growth
The region with the highest seat growth in Q1-2023 vs Q4-2019 was Asia, with a 12.2% increase, with most other regions averaging two % growth.
The exception to this was Europe which saw an 8.7% decline as the region balanced changes in demand – but the Northern Hemisphere summer will drive demand in Q2 and Q3-2023.
94% of airline seats reinstated in 2023
The forecast across seats offered from 20 major airlines for a full calendar year reports a 94% return of seats in 2023 versus 2019. Singapore Airlines, Qatar Airways and Qantas Airways have a seat forecast of 97% as travel normalises.
23% increase in business class fares in Asia
While the global average of international business class fares increased by 18% in the first two months, Asia experienced an increase of 23%. Discounted economic fares increased by 14% internationally, while Asia had a 15 % increase.
Mumbai to London saw the highest increase of 14% in discounted economy fares, while business class fares from Dubai to Shanghai increased by 47%.
Asia demand fuelling robust room rates
Q1-2023 saw all six regions surpass Q4-2022 average room rates by 4-26%, with the Middle East rising by 22%, Europe up 19%, Latin America increasing by 12%, Australia/New Zealand up 12%, North America rising 4%, and a 26% increase in Asia's room rates.
As China opened its borders, the rebound across Asia increased by 26%. Room rates in Tokyo averaged USD294, Singapore USD269, Seoul USD239 and Hong Kong USD224, making Tokyo the most expensive city to stay in Asia.
On the accommodation front, there is also a growing demand for one of the most successful traveller offerings in recent years – lifestyle hotels – focused on travellers who want to experience something unique.
Customers are looking for hotels with lobbies encouraging interaction and offering green initiatives, slick technology and well-being choices.
"Despite mixed economic conditions, corporate travel demand remained strong in Q1-2023. High global inflation rates continue to put pressure on costs. The travel industry eco-system has reviewed operating costs, changed pricing, upgraded technology to drive efficiency, reduce underlying costs, and removed disruption and risks," said FCM Asia managing director Bertrand Saillet.
"In-person meetings are the leading reason for corporate travel, but business travellers also book online early to secure lower prices. Domestic booking trends for Q1-2023 versus Q1-2022 also saw a 27% increase in online adoption," added Saillet.
Methodology
The FCM Consulting quarterly report draws on global data from FCM and Flight Centre Travel Group corporate booking data for travel from January to March 2023 (Q1-2023).
The report uses Cirium aviation schedule data as of 24 April 2023. Airfare pricing variations exclude all taxes. The hotel average room rate (ARR) quoted is the average booked rate using FCM and Flight Centre Travel Group corporate booking data. Variations in rates booked reflect seasonality, supply and demand, booking lead times and variations in exchange rates. Fares and rates are in US dollars. STR hotel data and content quoted as of 26 April 2023.