LAPU-LAPU CITY, Cebu, 20 April 2023: The Philippines Department of Tourism welcomed a record 1400 delegates on an incentive holiday series from Korea last week, claiming Koreans are once more the top travellers visiting the country.
Tourism Secretary Christina Garcia Frasco welcomed the first batch of 300 visitors travelling on an incentive series at the Mactan Cebu International Airport (MCIA).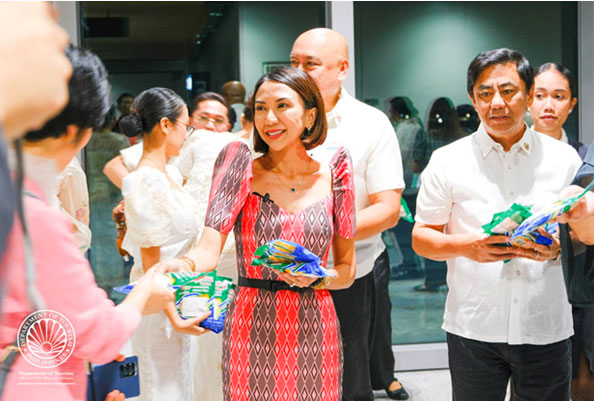 The incentive travel series was organised by UNICITY, a direct sales company distributing health foods, cosmetics and household items.
Rewarding top agents, sellers, and distributors with an all-expenses paid holiday overseas, UNICITY-Korea is well known for delivering big volume incentive groups to Southeast Asian countries annually. This year's incentive holiday series focuses on the Philippines, with 1,400 sales reps and agents visiting Cebu during April.
DOT Secretary Frasco noted during the welcome reception that travellers from Korea are again the top travellers to the Philippines. Tourism data showed a significant pick up in Korean arrivals last year, with 428,014 or a 16.13% share of the country's arrivals received from 10 February 2022 (when the country eased its borders for leisure travellers) to 31 December 2022.
"The good news is that as of today, we have over 1.5 million tourist arrivals to the Philippines, and our number one source is Korea. So we're very grateful to our friends from Korea for continuing to show their love for the Philippines," Secretary Frasco said.
Before the pandemic, Korea ranked number one in visitor arrivals to the Philippines, with 1,989,322 or 24.08% of the country's arrivals for 2019.