BANGKOK, 29 March 2023: T'way Air, a leading South Korean low-cost airline in South Korea, was one of the first to resume flights to Bangkok when Covid-19 rules eased last year and has introduced changes in its summer timetable effective 27 March 2023.
Flying from Seoul-Incheon and Daegu 168 km southeast of Seoul to the Thai capital, T'way Air offers double daily flights to Bangkok to tap strong two-way leisure traffic between South Korea and Thailand.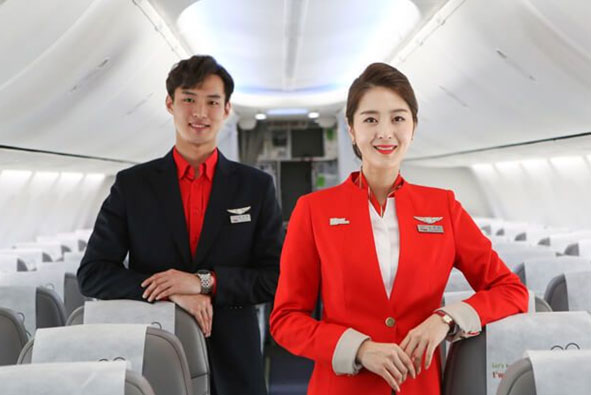 Double daily to Bangkok
TW101 ICN-BKK 1955/2355
TW102 BKK-ICN 0125/0855 (next day).
The flights use an Airbus A300 aircraft with 12 business class seats (flatbed) and 323 in economy class. Total: 335 seats on the route Incheon – Bangkok.
TW105 TAE-BKK 2130/0140 (next day)
TW106 BKK-TAE 0235/0935
The flight uses a single-class 189-seat B737-800 on the Daegu (TAE) – Bangkok route.
Commenting on expansion plans, the general sales agency, Buy Now Co Ltd, confirmed the airline intends to offer additional flights from Incheon (ICN) and Cheoungju (CJJ) to Bangkok's Don Mueang Airport (DMK). Suvarnabhumi airport's ground handling services are stretched due to workforce shortages post Covid-19 leading to a T'way Air decision to fly to both airports.
The airline intends to fly a B737-800 daily between ICN and DMK. There are also plans to add a second daily flight to DMK from Cheoungju (CJJ), the largest city of North Chungcheong Province in South Korea, possibly as early as 28 April. The exact launch dates and timetable details for the two DMK flights have still to be confirmed. For more information on the general sales agency Buynow, visit https://www.buynoww.com/.