SINGAPORE, 16 March 2023: Emirates has boosted operations by 31% (total ASKMs) since the start of its financial year and will ramp up seat capacity in its latest published northern summer schedule starting 26 March 2023.
Among its upcoming route enhancements, Emirates will relaunch its daily direct flight between Singapore and Melbourne from 26 March 2023 in response to strong travel demand.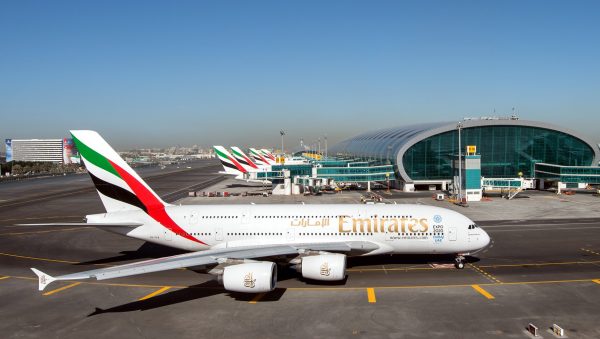 In the past months, the airline has planned and executed the rapid growth of its network operations – reintroducing services to 5 cities; launching flights to 1 new destination (Tel Aviv); adding 251 weekly flights onto existing routes; and continuing the roll-out of service enhancements in the air and on the ground.
Emirates' chief commercial officer Adnan Kazim said: "Emirates continues to expand its global network and deploy its capacity to meet travel demand worldwide. Our financial year started relatively quietly as we held back our ramp-up until the planned northern runway rehabilitation program at Dubai International airport was completed in June. From July 2022 onwards, it's been non-stop expansion."
He added: "Customer demand has been very strong, and our forward bookings are also robust. Emirates is working hard on several fronts – to bring back operating capacity as quickly as the ecosystem can manage while also upgrading our fleet and product to ensure our customers always enjoy the best possible Emirates experience. So far, four of our A380 aircraft have been completely refurbished with our new cabin interiors and Premium Economy seats. More will enter service as our USD2 billion cabin, and service enhancement program picks up pace."
In the coming months, established routes to Europe, Australia and Africa will be served with more Emirates flights, while in East Asia, more cities are seeing route restarts.
Upcoming A380 deployments in the Northern Summer 2023 season
Emirates continues to scale up its A380 operations with the reintroduction of the iconic double-decker across its network: Glasgow (from 26 March), Casablanca (from 15 April), Beijing (from 1 May), Shanghai (from 4 June), Nice (from 1 June), Birmingham (from 1 July), Kuala Lumpur (from 1 August), and Taipei (from 1 August).
Route enhancements by region
EUROPE
Amsterdam: from 14 to 19 weekly flights starting 02 April.
Athens: Addition of a daily seasonal service to serve summer demand between 1 June to 30 September.
Bologna: from five weekly flights to a daily service starting 1 May.
Budapest: from five weekly flights to a daily service by 1 June.
London: start of second daily service to London Stansted on 1 May. This will take Emirates' London operations to 11 daily flights – including six times daily to London Heathrow and three times daily to Gatwick.
Venice: from 5 to 6 flights a week from 26 March, increasing to a daily service from 1 June.
AFRICA
Cairo: from 25 to 28 weekly flights by 29 October.
Dar es Salam: from five weekly flights to daily flights starting 1 May.
Entebbe: from six flights a week to daily flights starting 1 July.
AUSTRALIA AND NEW ZEALAND
Emirates' non-stop Australia flights will return to pre-pandemic levels to Sydney from 1 May, Melbourne from 26 March, and Brisbane on 1 June.
Brisbane: An additional daily service starting 1 June will take Emirates to 14 flights per week to Brisbane.
Christchurch: restart of daily service from Dubai via Sydney from 26 March.
Melbourne: addition of a third daily service to Melbourne from 26 March via Singapore. This adds capacity to Melbourne and re-establishes connectivity between Singapore and Melbourne. The other two daily flights from Melbourne fly non-stop to Dubai.
Sydney: addition of a third daily non-stop service from 1 May.
EAST ASIA
Bangkok: Addition of a fifth daily service from 1 August.
Beijing: To commence daily non-stop Boeing 777-300ER service from 15 March, upgrading to an A380 effective 1 May. A second daily service will commence effective 1 September with an A380.
Hong Kong: Addition of a daily non-stop flight from 29 March. This increases Emirates' operations to 14 weekly flights, including its daily Dubai-Bangkok-Hong Kong service.
Kuala Lumpur: Addition of a third daily service from 1 June.
Tokyo: Resumption of services to Tokyo Haneda with daily flights on 2 April. This takes Emirates' Japan operations to 21 daily flights, including a daily A380 service to Tokyo-Narita and a daily Boeing 777 service to Osaka.
Visit: www.emirates.com.
(Your Stories: Emirates)