SEPANG, 13 March 2023: AirAsia has announced additional flights with fixed fares to help connect families this upcoming Hari Raya Aidilfitri festive period.
Fixed at MYR199 and MYR249 one way from Peninsular Malaysia to Sarawak and Sabah, respectively, the fares will be available for booking until 30 April 2023 for travel between 19 to 21 April 2023 and 28 to 30 April 2023.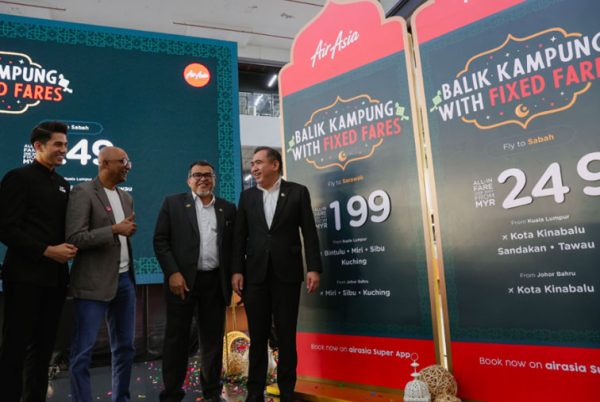 The fares apply on flights to Kuching, Sibu, Bintulu and Miri in Sarawak and to Kota Kinabalu, Sandakan and Tawau in Sabah.
Travellers can also book special fares to fly direct from Johor Bahru to Miri, Sibu, Kuching and Kota Kinabalu. As part of BigPay and AirAsia's strengthened partnership, BigPay users can enjoy 5% off all AirAsia flights with flight code 'AK' for a year by using the promo code "BIGPAY5".
Malaysia's Minister of Transport YB Anthony Loke commented: "This is the second time this year I'm officiating AirAsia's special 'fixed fares' for the festive season, and I'm deeply pleased that AirAsia is staying true to its commitment to support the government's initiative to lower fares during these peak travel periods. I implore other industry players to follow suit and bring down the cost of travel."
Special extra flights from Kuala Lumpur to Sarawak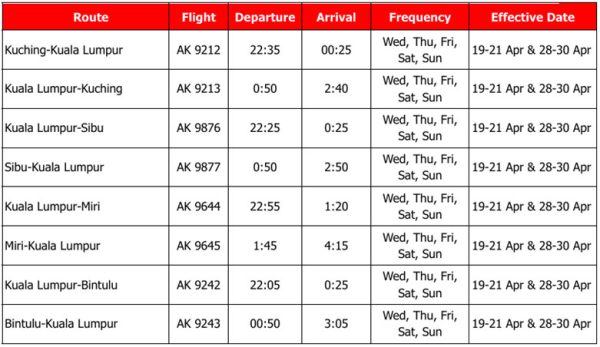 Special extra flights from Kuala Lumpur to Sabah