HO CHI MINH CITY, 7 February 2023: Vietjet transported 20.5 million passengers on 116,000 flights in 2022, of which domestic transport grew by 20% over 2019, supporting the airline's recovery momentum.
Domestic passengers transported in Q4/2022 increased sevenfold year-on-year, higher than the pre-pandemic growth rate of 24%.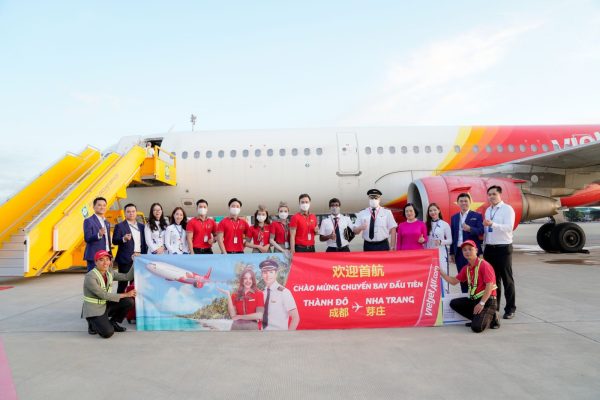 To accommodate its expansion strategy, Vietjet deployed three A330 aircraft allowing it to open 20 new routes last year with a focus on the Indian market to connect economic-tourism hubs such as New Delhi and Mumbai in India to Hanoi and Ho Chi Minh City in Vietnam.
As of 31 December 2022, Vietjet operated 103 routes. New routes have been established to Astana, Almaty (Kazakhstan), Melbourne, and Sydney (Australia).
In Q4/2022, Vietjet's parent company reported net revenue of approx. USD315.5 million, leaping by 175% YOY with a profit of USD38.7 million. (*Figures in USD are approximate.)
The total revenue for 2022 was USD1.39 billion, while the profit was USD9.23 million. Last year, the airline paid USD186.79 million in direct and indirect taxes and charges.
Vietjet reported consolidated revenue of USD1.68 billion in 2022, with a consolidated loss of VND2,171 billion (approx. US$93.1 million) mainly due to heavy capital investment in its core business. Vietjet has transferred more than approx. USD152.7 million of profit to the parent company for asset investment in acquiring one new A321 NEO aircraft from Airbus, two A321 aircraft from lessors and three aircraft engines.
By the end of 2022, Vietjet's assets reached more than USD2.87 billion, increasing by 30% YOY owing to long-term assets growing by over USD200 million. The long-term debt-to-equity and liquidity ratios stayed at 0.7 and 1.3, respectively. As of 31 December 2022, the cash balance and cash equivalents remained at USD77.3 million.
In 2023, Vietjet continues to set a high revenue growth goal based on reopening the Chinese market while further promoting international markets of great potential, like India, South Korea, Japan and Australia. However, the airline called for the government to consider lifting the price cap on flights and allowing for fuel surcharge to strengthen the position of Vietnamese airlines as more international airlines start new routes to Vietnam.