SINGAPORE, 10 February 2023: Now is the time to start planning the trip of a lifetime to Alaska with the recently announced summer 2024 season from Princess Cruises.
Whether mapping out a first visit or a repeat vacation because Alaska is beckoning again, 2024 cruises and cruisetours are now on sale.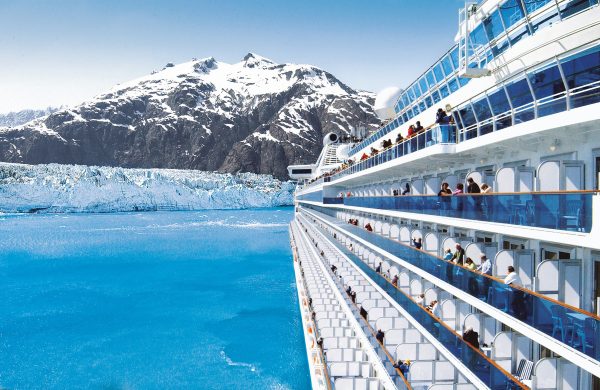 When visiting Alaska, cruise guests set their sights on untamed wilderness, majestic glaciers, close-up wildlife and Denali, the tallest mountain in North America (great photo ops). Princess also has the distinction of taking more guests to Glacier Bay National Park than any other cruise line.
With seamless vacation options on MedallionClass cruise ships to wilderness lodges located steps away from national parks — choices abound for all budgets, ages and desired destinations to visit in Alaska.
The 2024 season marks the 55th anniversary of Princess Cruises sailing in Alaska. Seven ships are scheduled to depart from four home ports; San Francisco, Seattle, Vancouver, BC and Anchorage (Whittier). In addition, guests can experience more of Alaska by combining the line's signature "Voyage of the Glaciers" cruise itinerary with various land tour options, staying at exclusive Princess Wilderness Lodges.
The Alaska 2024 season includes 158 departures on 14 itineraries with 17 destinations, including five glacier viewing experiences on seven ships. The season features 86 visits to Glacier Bay National Park, including most "Voyage of the Glaciers" itineraries between Anchorage (Whittier) and Vancouver, BC and many Inside Passage voyages roundtrip from Seattle, San Francisco and Vancouver, BC.
Three ships – Royal Princess, Sapphire Princess (departing Saturdays) and Grand Princess (departing Wednesdays) – sail the "Voyage of the Glaciers" itinerary featuring two glacier-viewing experiences on each cruise. In addition, northbound voyages include a "More Ashore" late-night stay in Juneau. Two ships – Discovery Princess (newest ship) and Majestic Princess – depart from Seattle on Saturdays and Sundays for seven-day "Inside Passage" cruises and include "More Ashore" late-night stays in Juneau.
Crown Princess departs from San Francisco on 11-day "Inside Passage" cruises and offers guests the opportunity of sailing under the iconic Golden Gate Bridge. Ruby Princess sails from Vancouver on seven-day "Inside Passage" cruises, with many departures, including sailing Glacier Bay National Park.