BANGKOK, 14 February 2023: Passengers will enjoy sweet treats onboard flights today as Emirates celebrates Valentine's Day by serving up love-themed desserts in the lounges, exquisite rosé champagne, tempting gift-giving offers, and an array of romantic movies and music.
Throughout February, love is in the air on ice as Emirates passengers can immerse themselves in feel-good movies, such as the 2022 romantic comedy 'Ticket to Paradise', starring Hollywood heartthrobs Julia Roberts and George Clooney. There is a selection of more than 70 romantic comedies and dramas available, including new releases 'Meet Cute' starring Kaley Cuoco and Pete Davidson and 'Ask Me to Dance', as well as all-time classics 'When Harry Met Sally', 'Bridget Jones Diary' and 'The Notebook'.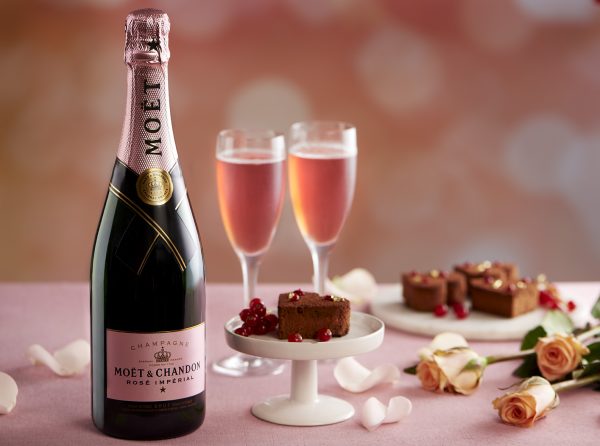 On Valentine's Day, onboard passengers in all classes will be treated to luscious brownies or red velvet cupcakes adorned with red and pink hearts in their own Emirates mini gift box while red mood lighting lights up the aircraft. Up until midnight on 15 February, Emirates Lounges worldwide will raise the romance with a beautiful array of themed treats, from chocolate hearts to Valentine's mud cake and chocolate-covered strawberries.
For the Bangkok lounge, business and first-class passengers can look forward to special menu items, including salmon wellington with a delicious cream cheese and spinach filling, red velvet cream cheese cupcake, and chocolate cupcakes like a shot of love potion right to the heart.
For more information, visit www.emirates.com.
(Your Stories Emirates)