SINGAPORE, 30 January 2023: Radisson Hotel Group will strengthen its foothold in Asia Pacific in 2023 after doubling the signings last year.
During 2022, the hospitality sector in the Asia Pacific region reported USD8.4 billion in hotel transactions from Q1 to Q3 [1]. The tourism industry has signalled a better-than-expected recovery, with visitor numbers surpassing forecasts with international tourism arrivals poised to rise by 30% in 2023 [2] compared to 2022. The World Travel & Tourism Council also predicted that travel revenue would contribute to overall economic growth by 71%. [3]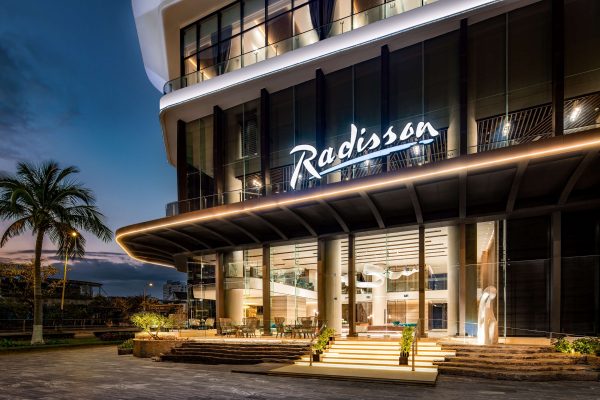 "The APAC region is poised for domestic and international tourism recovery and primed for hospitality development in 2023. With our strategic plans for the region in full swing, Radisson Hotel Group is ready to capture the rebound of travel and realise significant regional growth over the next year," commented Radisson's chief development officer, Asia Pacific Ramzy Fenianos.
2022 KEY HIGHLIGHTS
South Asia
In 2022, Radisson Hotel Group continued to establish its presence in India, with 80% of the new deals signed marking the entry to new leisure destinations with flagship properties signed in locations such as Goa, Jim Corbett, Nainital, Palampur, and Kasauli.
India: New brands and extensions
· Radisson Individuals Retreats – Since its launch in April 2022, the group has signed three hotels across India and opened its first property, Rakkh Resort, a member of Radisson Individuals Retreats in December 2022, located in Palampur, Himachal Pradesh,
· Park Inn & Suites by Radisson – The launch of a new midscale brand, Park Inn & Suites by Radisson, will fuel the group's next growth phase in tier 2 to 5 markets. A strategic partnership has been signed with Ruptub Solutions Private Limited to add 150 hotels over the next decade. The first hotel has been signed in Guruvayur, Kerala, and is slated to open by 2024. Looking ahead, the group will expand the Park Inn & Suites by the Radisson brand through the master franchise, collaboration, and brand development agreements.
Southeast Asia & Pacific
In 2022, Radisson Hotel Group strengthened its operations in five key markets. It established local business units in Jakarta, Sydney, Bangkok and Ho Chi Minh City, which will drive its in-market development strategy while increasing the close collaboration with its local owners and partners.
New signings and openings
· Thailand – The group signed five hotels under the Radisson Individuals and Radisson brands, including flagship properties in top leisure destinations such as Pattaya, Phuket, Hua Hin, and Bangkok. This includes the 179-room Radisson Resort & Suites Phuket, set on the west coast of Thailand's leading island destination..
· Vietnam – The group expanded its presence in Vietnam by opening Radisson Hotel Danang and Radisson Resort Phan Thiet. It also announced the signing of the 128-key Radisson Resort Mui Ne on Suoi Nuoc Beach, a popular beachside destination on the country's southeastern coast.
· Sri Lanka – 2022 marked the entry of Radisson Hotel Group into Sri Lanka with the signing and opening of three hotels. This includes the launch of the Radisson Blu resort in Galle, and two upscale Radisson hotels in Colombo, located in both the capital city and Kandy, the island's cultural heart.
· Papua New Guinea – The group entered Papua New Guinea by opening the 156-key Grand Papua Hotel, a member of Radisson Individuals, centrally located in Port Moresby.
· China – In China, Radisson Hotel Group continues to expand rapidly through organic and master franchise agreements. The company signed and opened over 80 hotels in China under the brands Radisson RED, Park Inn by Radisson, Park Plaza, and Country Inn & Suites by Radisson.