SINGAPORE, 25 January 2023: Come to Spain and enjoy the carnival, an exhilarating festival celebrated in many places all over the country. Carnival is celebrated between February and March; the dates differ each year. The festival is noted for humour, parodies and costumes in the streets of Spanish towns and cities, which all have their traditions. Below, we recommend several different carnivals which stand out for being original, beautiful and spectacular. Start thinking about your costume and book a flight to Spain.
Cadiz, in Andalusia, is the carnival of "comparsas", "coros" and "chirigotas": songs full of irony and criticism that are written by the different groups who participate in the fiesta. They parade through the city centre, spreading freedom and fun in a carnival officially declared of International Tourist Interest.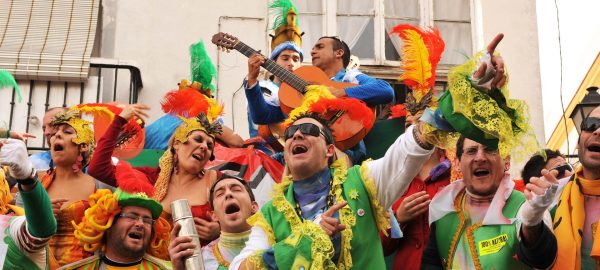 One of the world's biggest carnivals awaits you in the capital of the island of Tenerife and has also been declared of International Tourist Interest. Join in the parades and be amazed by the imaginative, fancy and eye-catching costumes of the Carnival Queen hopefuls. Lose yourself in the music, rhythm and joy of this celebration with people from all over the world.
Another of the most famous carnivals, also of International Tourist Interest, is in Águilas (Murcia). This colourful event features numerous parades and competitions for the most spectacular costumes. Two of its traditions are particularly famous. One is the tossing of eggshells (eggs filled mostly with confetti), and the other is drinking "cuerva", a drink described by many as the "magic potion" that awakens the spirit of carnival.
This Galician festival of International Tourist Interest has the longest carnival programme in Spain. It begins on Fareleiro Sunday (three weeks before Carnival Sunday) and ends on Piñata Sunday. The parade of floats and troupes is led by a group of traditional masked characters called "pantallas" who wear belts with bells on them. They are responsible for making sure people dress up and they are the top stars of this celebration. Carnival Tuesday is the most important day.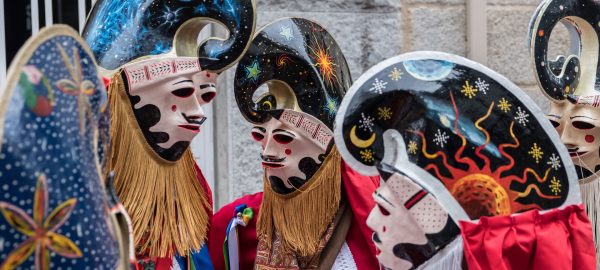 All over Spain
Also in the Canary Islands, you can enjoy the carnival in Las Palmas de Gran Canaria with its "Gala de la Reina" (Queen's Gala) to crown the Carnival Queen and the main "Gran Cabalgata" parade, which attracts thousands of people every year. At Verín Carnival (Galicia) highlights include the "fariñadas" (flour fights) and the strange masked figure of Cigarrón. We can also recommend several carnivals of National Tourist Interest such as Badajoz, Villarrobledo, La Bañeza, Toro, Miguelturra, Herencia and La Vijanera in Cantabria… Which one will you choose?
Summer festivals
To check festivals during summer, visit: https://www.spain.info/en/top/summer-festivities-in-spain/

(Your Stories: Turespaña)