TAMPARULI, Sabah, 17 January 2023: The Monggiland cascades, which stand 121 feet tall, make one of the best canyoning trails in Sabah for hiking enthusiasts.
Situated near Kampung Kelawat village (west coast Sabah), the Monggiland Waterfall Eco-Tourism trails opened for curious hikers in 2019. It's popular for hiking and canyoning.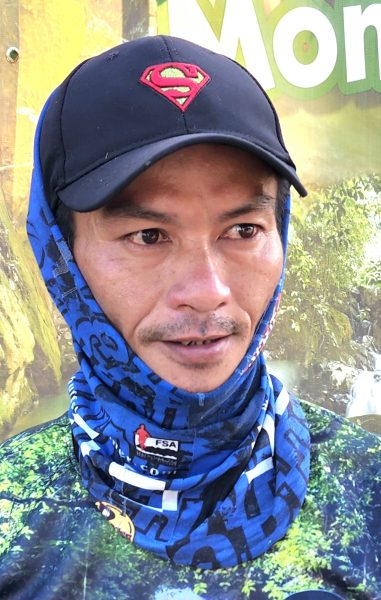 The loop trail takes hikers on a leisurely descent down a hill, past village farms and houses, before merging with forest routes.
Hikers can enjoy the sights of eight different waterfalls, namely Bermusim,Tutuhunon, Munduk Sirung, Pangoh, Nagas, Monggiland, Taralasak and Dupil.
Monggiland Waterfall Eco-Tourism chairman Rubby James said the Taralasak and Dupil cascades were only discovered early this year. He estimated that there are at least 20 hidden waterfalls in the lush forest.
"People come here to experience hiking and navigating the exhilarating descent of the challenging 40 metre-high Monggiland waterfall. For easier canyoning experiences, they descend the Nagas waterfall, about 18 meters tall.
"Foreign travellers had also come to explore the Monggiland trail in 2019. However, just as it was beginning to gain traction, we had to close the trail because of the pandemic," he said.
Since the trail's reopening in August last year, James, who is also a member of the Mountain Search and Rescue (MOSAR) team, visitor arrivals are picking up once more.
He said they had guided hikers as young as six, so the trail is suitable for all skill levels.
The name Monggiland originates from timber trees that grow in the area. If they are lucky, hikers may get a glimpse of bears perched on trees and even elusive deer.
On Saturday (14 January), Assistant Tourism, Culture, and Tourism Minister cum Sabah Tourism Board Chairman Datuk Joniston Bangkuai flagged off about 100 hikers to launch the Monggiland Waterfall Eco-Tourism.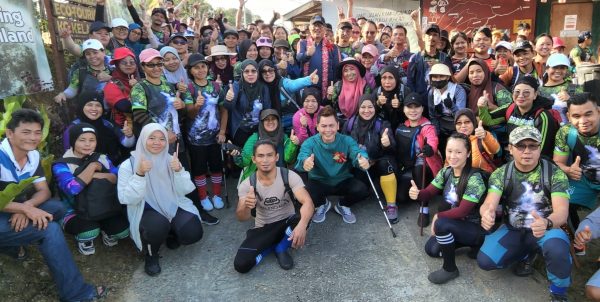 He said Sabah's abundance of hiking opportunities made it an ideal destination for eco-tourists and adventurers.
He added the Monggiland hiking route was a welcome addition to the area because the trail is connected to other established paths, such as the Murug Turug waterfall trail.
"Hiking is growing in popularity, and the Sabah Tourism Board have been making efforts to promote it because of the revenue it could potentially bring to the local community."
"While we encourage outdoor exploration, we must also make sure our travellers feel comfortable and ensure they have access to facilities like restrooms and shelters along the hiking trails," he said.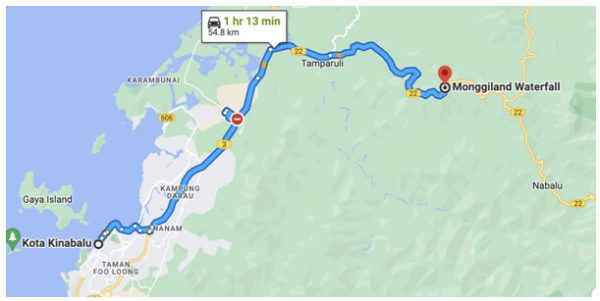 For more information, visit www.sabahtourism.com.
Or check out https://www.facebook.com/MonggiLandWaterfall/
(Your Stories: Sabah Tourism Board)