PETALING JAYA, 16 January 2023: Sabah Tourism Board bagged the bronze award for the Transportation, Travel & Tourism category at the 2022 Putra Aria Brand Awards held at One World Hotel, Petaling Jaya.
Sabah was also the only destination nominated at the award ceremony.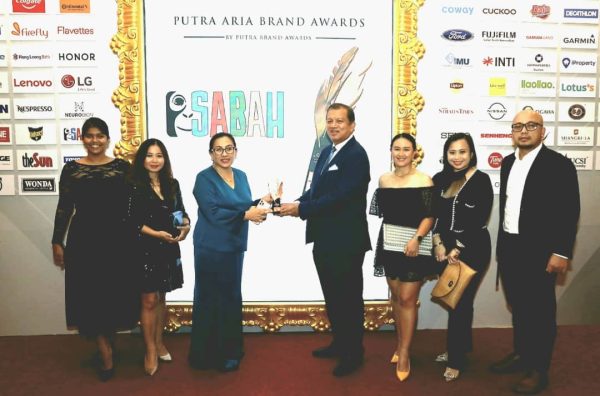 The Aria Brand Awards is organised by the Accredited Advertising Agents Malaysia (4As) and is also labelled as the People's choice awards as it undergoes the same research methodology as the Putra Brand Awards, with over 25,000 survey responses across Peninsula and East Malaysia.
The survey was conducted in eight weeks from September to November last year, where consumers would rate the brands based on various criteria such as familiarity and experience. Consumer responses are captured directly by the market research company Ipsos.
There were 24 categories contested, including tourism, communications, banking, investment and insurance, e-commerce, entertainment and media. In total, 36 brands took home gold awards, 48 silver and 52 bronze.
"2023 kicks off with a good start with this award, being the only destination nominated, and that received an award is a good boost for our brand image and certainly echoes the efforts by Sabah Tourism. We encourage our industry to also participate as it is a way of having our efforts noticed since we know we work hard to build tourism together," said Sabah Tourism Board chief executive officer Noredah Othman.
For more information, visit www.sabahtourism.com.
(Your Stories: Sabah Tourism Board)