BANGKOK, 10 October 2022: The Mekong Tourism Coordinating Office is promoting a social media campaign #MekongPostcard challenge! to inspire travellers to visit Mekong Region and encourage locals in GMS destinations to highlight their favourite hangouts and attractions.
MTCO represents the tourism interests of six countries that make up the Greater Mekong Sub-region. They are Cambodia, China, Laos, Myanmar, Thailand and Vietnam.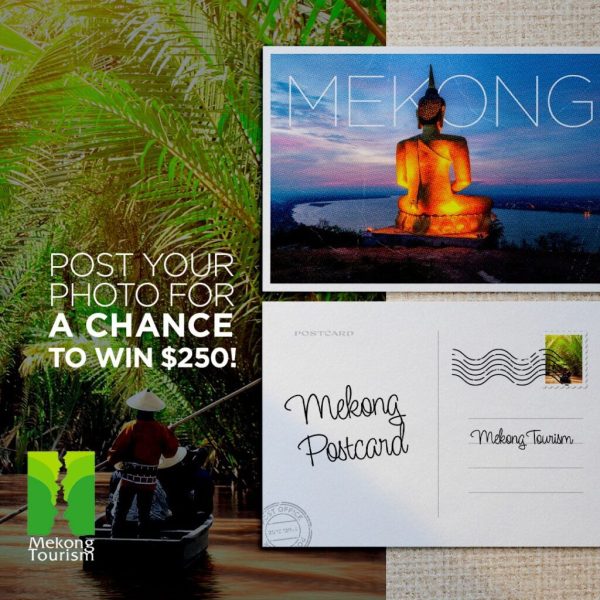 All entries must feature their experience in the Mekong region with an English caption explaining what it is, hashtag #MekongPostCard, and tag @TourismMekong. Five winners will win a USD250 Visa Gift Card in a random draw. The campaign is open now until the end of October.
For more information, visit https://gleam.io/3iNip/mekongpostcard-giveaway?fbclid=IwAR0Nx7zNPfSq2b6CpOHHR8zS203HnkeEb9A_ATtu9gtniOz6GhhkfnV9DRc