KUALA LUMPUR, 5 September 2022: Langkawi Development Authority was named the official partner of the MATTA KL 2022 Fair hosed at the World Trade Centre in Kuala Lumpur last weekend.
The 51st edition of Matta Fair in Kuala Lumpur targeted domestic travellers in peninsular Malaysia. Langkawi's travel industry had 16 booths under the banner of LADA, representing 20 companies, hotels and agencies.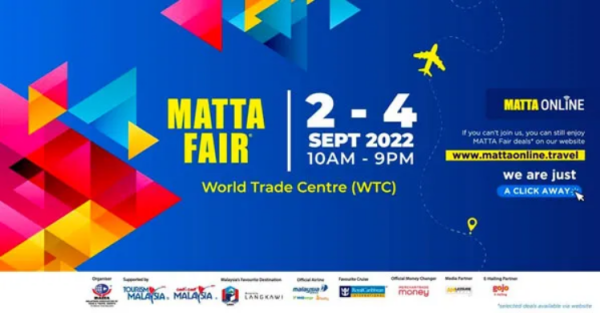 After a two-year pause, the travel fair returned to promote the country's top destinations mainly to domestic travellers.
Langkawi highlighted its premier travel attraction, the first UNESCO Geopark in Southeast Asia, comprised of a collection of 99 tropical islands. It was one of the first destinations in Malaysia to reopen to tourism earlier this year, acting as a pilot project that led up to the phasing out of all travel restrictions in May.
LADA will lead roadshows to states across Peninsula Malaysia, including Penang, Ipoh and the Klang Valley, as part of the recovery plan that is also targeting international travellers from regional markets such as Singapore, Indonesia and the Philippines.
LADA's data collection shows that the destination has welcomed 1.17 million visitors this year, mainly via Kuala Lumpur, Penang, Ipoh, Kota Baru, Johor Baru and Singapore.
More information: https://naturallylangkawi.my/