SINGAPORE, 17 August 2022: Sentosa Development Corporation (SDC) has won Global Sustainable Tourism Council – For Destinations (GSTC-D) certification, the first island destination in Asia recognised for championing sustainability.
In line with the goals of the Sustainable Sentosa strategic roadmap unveiled in 2021, the 500- hectare island resort has been certified as a sustainable tourism destination by an independent audit.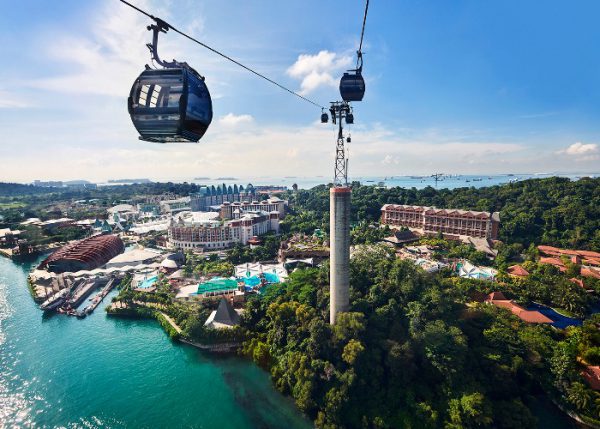 The gold standard for sustainable tourism, the GSTC Destination Criteria (GSTC-D) of the Global Sustainable Tourism Council, consists of a stringent and comprehensive set of criteria spanning Sustainable Management, Socio-economic, Cultural, and Environmental Sustainability.
The achievement affirms the organisation's push to achieve a more sustainable Sentosa, supported by policies and programmes that preserve and enhance Sentosa's natural and heritage assets.
The island joins only 23 other certified sustainable destinations worldwide, such as Vail, Colorado and Snæfellsnes Peninsula, Iceland. They are internationally recognised for their compliance with high social and environmental standards.
The Global Sustainability Study 20211, which surveyed more than 10,000 people across 17 countries, revealed that one-third of global consumers are willing to pay a premium for sustainable products, and sustainability was rated as an important purchase criterion for 60% of consumers.
Overall it involved compliance or high scores in 38 criteria and 174 indicators across four categories: Sustainable Management, Socio-economic Sustainability, Cultural Sustainability and Environmental Sustainability.
The Global Sustainability Study 2021 survey was conducted in July 2021 by Simon-Kucher & Partners, fielding through a panel of data provided by Dynata, an independent market research agency.
As a certified sustainable destination, Sentosa will continue to support the Singapore Green Plan 2030 to build a sustainable Singapore for future generations of Singaporeans and global visitors.