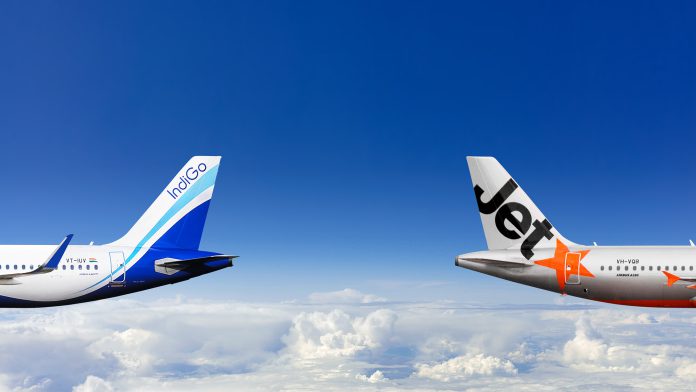 SINGAPORE, 18 August 2022: Jetstar's virtual interline partnership with Indian low-cost carrier, IndiGo went live Wednesday, offering passengers in Singapore and Southeast Asia more options to book low-cost direct flights and connections to India.
Passengers flying Jetstar looking for low-cost travel options can now access IndiGo's low fares from Jetstar's hub in Singapore to Indian destinations including Bengaluru, Chennai, Kolkata, Mumbai, New Delhi and Tiruchirappalli via jetstar.com.
Jetstar Connect is an integrated booking system that allows passengers to select flights, buy bundled and unbundled ancillary products such as baggage and seats and enjoy seamless connectivity between international flights.
"Today's announcement is a significant milestone for Jetstar as we continue to expand our network via Singapore's Changi Airport through our partnership with IndiGo," said Jetstar Asia commercial lead, Poh Tiong Seng.
Indigo chief strategy and revenue officer Sanjay Kumar added: "The partnership will enable customers to enjoy seamless connectivity between Jetstar and IndiGo and access to a wide variety of destinations across the Asia Pacific."