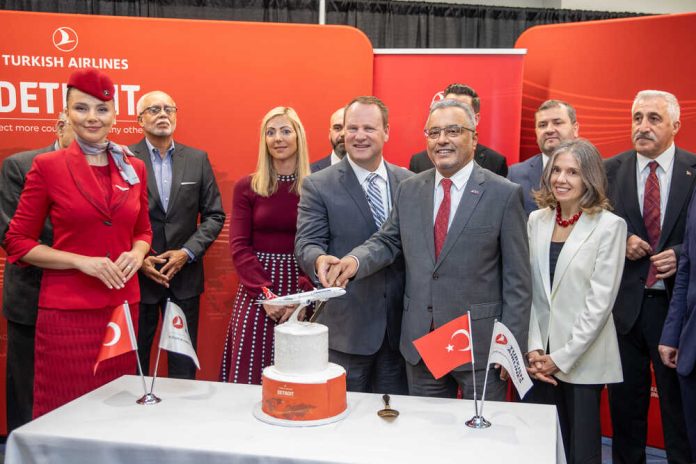 SINGAPORE, 21 November 2023: Turkish Airlines has expanded its network by introducing Detroit flights on 15 November from Istanbul Airport to Detroit's Metropolitan Wayne County Airport.
The airline will serve the route with three weekly flights and increase frequencies to four flights weekly on 25 December. With the addition of Detroit flights, Turkish Airlines has expanded its network to 345 destinations and now serves 13 destinations in the US.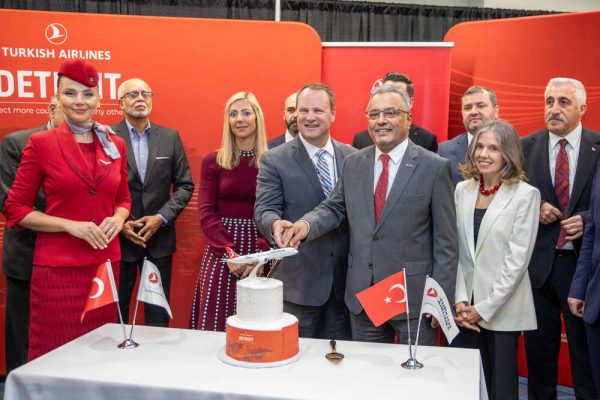 Turkish Airlines chairman of the Board and the executive committee, Ahmet Bolat commented at the inaugural ceremony: "Today is a special day as we gather here to celebrate the inaugural flight of Turkish Airlines to the city of Detroit.
"We're thrilled to connect Istanbul and Detroit, creating opportunities for travel, business, and cultural exploration. As the national flag carrier of Türkiye, our beautiful country, we reach more countries than any other airline in the world, and by adding new destinations to our ever-expanding network, such as Detroit, we continue to serve our primary mission of uniting people and cultures all around the globe."
Detroit, a city in Michigan, is the 10th largest city in the US, known primarily as the centre of the automotive industry.