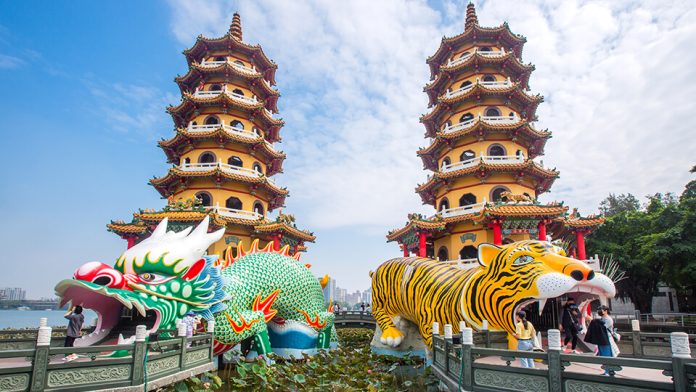 BANGKOK, 13 November 2023: AirAsia is introducing new direct flights between Bangkok (Don Mueang DMK) and Kaohsiung – a port city and popular tourist destination in southern Taiwan starting February 2024.
Flying four times a week (Monday, Wednesday, Friday, and Sunday), the route commences on 2 February 2024 and reaffirms Taiwan as a top destination for Thai travellers. It will give AirAsia three Taiwan routes – DMK – Taipei, DMK – Kaohsiung and Chiang Mai – Taipei. At the same time, Taiwanese nationals can travel to Thailand more conveniently as Taiwanese citizens are eligible for visit-free travel from 10 November 2023. 
AirAsia Thailand head of commercial Tansita Akrarittipirom said: "Kaohsiung is a key tourism city located to the south of the island of Taiwan and is a wellspring of natural beauty as well as hip art and trendy culture, making it a wonderful fit for Thai travellers of all styles, from shoppers and foodies to leisure tourists and art lovers. The city is also home to famed sacred sites where many Thais will surely want to pay their respects."
Locations not to be missed in the city include the Dragon and Tiger Pagodas located at the Lotus Lake, where visitors enter the mouth of the dragon and exit through the tiger's mouth to rid themselves of bad fortune, Pier 2 Art Center, a warehouse converted into an open-air art display with chic stores and cafes, and the home of iconic Taiwanese street food, Liuhe Night Market.
"Our introduction of flights to Kaohsiung will make it much more convenient for tourists and business people, as Kaohsiung is both a city of art and industry where investment is bustling. Convenient and modern, the city is easy to get around and even offers high-speed train travel to nearby destinations such as Pingtung and Tainan and the famed Alishan National Forest. It's a wonderfully varied travel experience," Tansita said.
The new route is being introduced with a promotional fare starting from only THB2,290 per trip, with the booking window open until 26 November 2023 for travel from 2 February to 29 March 2024.