BANGKOK, 3 October 2023: Centara West Bay Hotel & Residences Doha partnered with Red Crescent Qatar to extend vital assistance to the earthquake and flood-affected regions of Morocco and Libya. This charitable initiative aims to provide much-needed relief to the communities grappling with the aftermath of natural disasters.
To facilitate this initiative and engage its community, Centara West Bay Hotel placed donation boxes at the hotel. These boxes are accessible to in-house guests and dedicated employees, encouraging them to contribute essential items such as clothing, footwear, bags, children's toys, and kitchen equipment. As part of this meaningful effort, the hotel has generously donated towels, bathrobes, bedsheets, and pillowcases.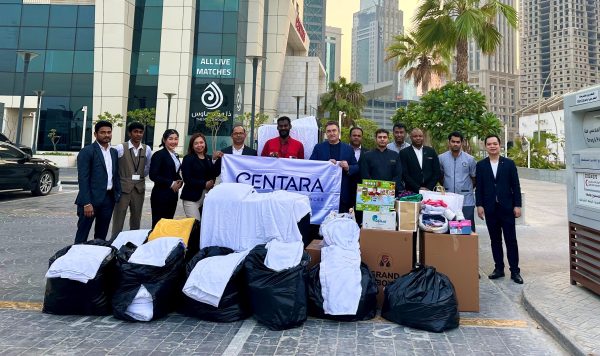 Centara West Bay Hotel & Residences Doha, General Manager Sean Spinks expressed his pride in the hotel's ongoing collaboration with Red Crescent Qatar and organisations to support the community and enhance corporate social responsibility. He remarked: "Centara West Bay has taken steps to support Morocco and Libya during their time of need. We are committed to our brand's values and will continue to provide support as part of our ongoing commitment. Thank you to our guests and employees for their generous contributions."
For more information about Centara West Bay Hotel & Residences Doha, visit https://www.centarahotelsresorts.com/centara/cwq
ABOUT CENTARA
Centara Hotels & Resorts's portfolio includes 93 properties spanning all major Thai destinations plus the Maldives, Sri Lanka, Vietnam, Laos, Myanmar, China, Japan, Oman, Qatar, Cambodia, Turkey and the UAE. Centara's portfolio comprises six brands – Centara Reserve, Centara Boutique Collection, Centara Grand, Centara, Centra by Centara and COSI Hotels.