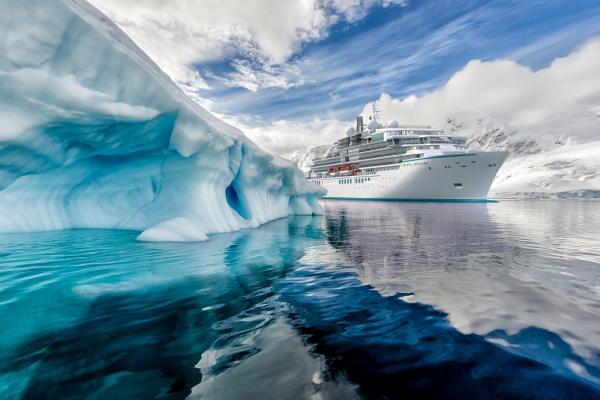 SINGAPORE, 31 August 2023: Cruise experts at Panache Cruises have named 10 of the most stunning cruise stops, allowing people to visit beautiful local spots without being surrounded by large crowds.
Panache Cruises founder James Cole said: "One of the great things about a cruising holiday is being able to visit several destinations in a single trip – but often stopping at some of the busiest ports in the world also means navigating large crowds of tourists.
"Yet several coastal towns are equally as beautiful as the more popular ones but don't have half as many tourists – meaning you can explore each place peacefully without being surrounded by too many holidaymakers.
"Choosing the right cruise itinerary that visits lesser-known ports can be very important, especially at peak times.
"Consider a small ship cruise too, as this will enable stops in smaller boutique ports which larger cruise ships simply cannot access.
"Venture further afield when going ashore and opt for shore excursions that offer peace and tranquillity.
"Some of the lesser-known shore excursions may be limited in capacity, though, so planning and pre-booking your excursions as far in advance as possible is important."
Here are Panache Cruises' most beautiful cruise spots to beat the crowds:
Kiel, Germany
Whilst most cruises stop at Hamburg and Warnemünde-Rostock ports in Germany, Kiel is a significantly less busy option in the country's north. The city is home to the largest sailing event in the world (Kiel Week), so is a perfect destination for sea lovers.
Koper, Slovenia
Koper lies on Slovenia's Adriatic coastline and is full of picturesque architecture within the medieval old town. The city centre is just a short walk from the port, packed with history and charm.
Molde, Norway
Nicknamed the 'Town of the Roses', Molde is an idyllic city in western Norway, with thousands of blooming, colourful flower gardens. Visitors to Molde can step away from the tourist-centric places like Norway's capital, Oslo, and instead admire the panoramic views of over 200 snowy peaks – known locally as the 'Molde panorama'. Molde is also close to some of Norway's most majestic attractions, including the Scenic Route Geiranger-Trollstigen, the Romsdalseggen Ridge and The Atlantic Road.
Easter Island, Chile
On Chile's coast, this unique island in the Pacific Ocean hosts almost 1,000 monumental statues called 'moai'. The moai are carved human figures with oversized heads, mostly resting on large stone pedestals called 'ahus'. Created by the island's inhabitants between the 13th and 16th centuries, the area is now a World Heritage Site.
Kaikoura, New Zealand
Kaikoura's small population makes this town the perfect place to visit for some peace and quiet. The beautiful town is sometimes called the whale-watching capital of the world – offering visitors the chance to have a unique up-close encounter with these incredible animals.
Opatija, Croatia
This coastal town in Croatia is perfect for tourists wanting to escape the crowds of some of the more popular Croatian attractions like Dubrovnik and Split. Opatija is packed with beautiful architecture and some of the most famous Habsburg-era holiday villas from the 19th century.
Thursday Island, Australia
Thursday Island in Australia is a great example of a destination that large cruise ships cannot access. Located off mainland Australia's northernmost point, this beautiful island delivers abundant natural beauty. Visitors can explore the 19th-century Green Hill Fort with commanding views across the surrounding islands and shop for locally sourced pearls.
Trondheim, Norway
Begen continues to be a major draw for cruise visitors and land-based tourists. However, in summer, Bergan's beautiful seafront streets can become congested and difficult to navigate. Located some 400 miles north of Bergen, Trondheim's vibrantly coloured buildings and beautiful local area offer a fantastic alternative to Bergen.
Nevis, St Kitts & Nevis
A 45-minute ferry ride from the more popular St Kitts lies the beautiful Caribbean island of Nevis. Nevis offers visitors a much more sedate and relaxed experience when compared to its larger brother. The beautiful Nevis Peak dominates the island, which rises to 3,230 feet.
Isabela, Galapagos Islands
The largest of the Galapagos Islands, this incredible island in this finest of 'bucket list' destinations is surprisingly not the most visited. With a plethora of fascinating wildlife, the island is home to six volcanoes, including Volcan Wolf, which is the highest point in the region at 5,600 feet. The Galapagos National Park imposes a strict limit for on-land tours to 20 people per group. Visiting cruise ships are also limited to 100 passengers per vessel. This helps to guarantee a crowd-free experience in this most beautiful of locations.
To find out more about cruising without the crowds, head over to https://www.panachecruises.com/en-gb