KUCHING, 22 September 2023: The Sarawak Tourism Board (STB) is stepping up its efforts to make Sarawak a tourism destination of choice for the Indonesian market through its participation in a promotional tour to Jakarta, Balikpapan and Banjarmasin.
The promotional mission that concluded earlier this week was organised by the Malaysia Healthcare Travel Council (MHTC), Tourism Malaysia Jakarta, and the Association of Indonesian Tours and Travel Agencies (ASITA and ASITINDO).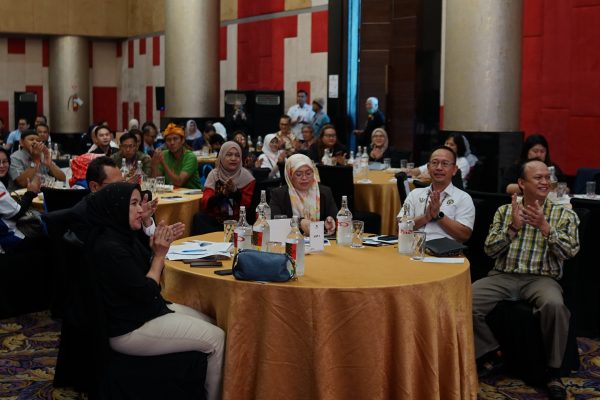 TYT Dato' Syed Md Hasrin Tengku Hussin, Malaysian Ambassador to Indonesia commented: "This tour or roadshow has helped strengthen the friendship between these two iconic cities, and we welcome tourists to explore the natural beauty of Sarawak, the land of rich cultural heritage and excellent service friendly."
Acting chief executive officer of the Sarawak Travel Agency, Yusfida Khalid, said: "Direct promotion between Jakarta, Balikpapan, Banjarmasin and Sarawak is very relevant in encouraging Indonesian tourists to come and visit Sarawak."
"In addition, the direct connectivity provided by AirAsia facilitates and simplifies the journey of tourists from Indonesia coming to Sarawak to seek health or wellness packages, holidays or recreation, and handicrafts from Sarawak in tourism initiatives in this region," Yusfida added.
Currently, tourists from Indonesia can enjoy direct flights from Jakarta to Kuching via AirAsia every Tuesday, Thursday and Saturday.
Sarawak has recorded rapid growth in visits from Indonesia in the first half of 2023, recording over 200,000 arrivals from all entry points from January to June 2023, compared to over 46,000 in the same time period in 2022.
With upcoming iconic events such as the Sarawak International Dragon Boat Regatta (27 to 30 October 2023), the Sarawak Regatta (3 to 5 November 2023), and the New Year's Eve celebration usually held in Kuching every year, STB is confident of welcoming more from Indonesia to Sarawak to enjoy the best offers at this destination.
For more information visit www.sarawaktourism.com.