BANGKOK, 19 September 2023: S Hotels and Resorts PCL (SET: SHR), the hospitality arm of Singha Estate PCL (SET: S), has announced significant renovations at several hotels in key cities, including Mercure Manchester Piccadilly Hotel, Mount Royal Hotel Edinburgh, and The Grand Hotel Leicester, plus extensive upgrades at another eight hotels.
The UK is S Hotels & Resorts' largest market, accounting for 65% of the rooms in its global portfolio. The company has 27 hotels comprising 2,940 keys nationwide, operating under brands including Mercure and Holiday Inn.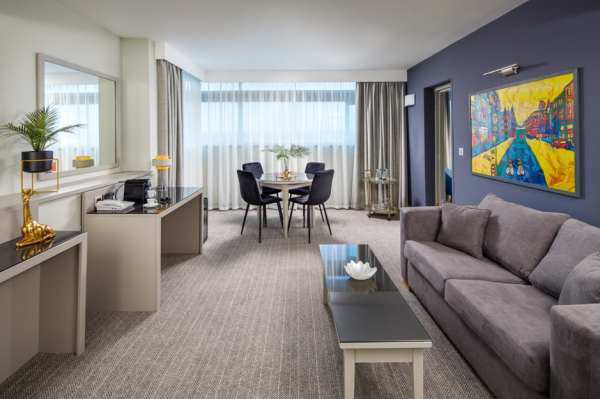 S Hotels & Resorts is maximising its UK assets by divesting underperforming properties and reinvesting funds – supplemented by an additional investment of around UKP16 million (approx. USD20.1m) – to renovate assets with high potential. This is expected to result in an occupancy rate of more than 75% and a 10-15% ADR increase for these properties.
In 2021, S Hotels & Resorts purchased an additional 50% stakes in 26 of its UK hotels, and the company recently completed the head lease acquisition of the 76-key Mercure Perth Hotel in Scotland as part of its efficiency improvement strategy in the UK. It has also disposed of three properties: Mercure Newbury Elcot Park Hotel, Mercure Burton upon Trent Newton Park Hotel, and Mercure London Watford Hotel.
The group currently has 38 hotels and resorts comprising 4,552 keys in five countries: the UK, Thailand, Maldives, Mauritius and Fiji.