HONG KONG, 25 September 2023: As air traffic at Hong Kong International Airport (HKIA) continued to expand in August 2023, the airport was voted "Asia's Leading Airport 2023" and "China's Leading Airport 2023" in the 30th World Travel Awards.
Airport Authority Hong Kong (AAHK) chief operating 0fficer Vivian Cheung commented: "We are honoured that HKIA has been named 'Asia's Leading Airport' and 'China's Leading Airport' this year in the World Travel Awards. We have introduced various new facilities, services and technologies to give passengers a brand-new airport experience.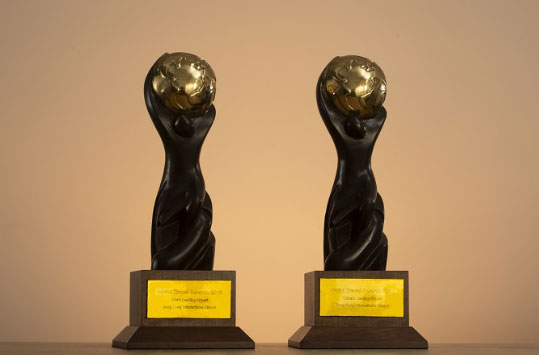 It is most encouraging to learn that travellers and industry experts worldwide acknowledge and appreciate our efforts through their votes."
The World Travel Awards celebrate excellence across all key sectors of the travel, tourism and hospitality industries and are recognised globally as the hallmark of industry achievement. Winners are selected by travel industry specialists and passengers from around the world. HKIA was named "China's Leading Airport" for the second year. It was also voted "Asia's Leading Airport" in 2020 and 2021.
In August 2023, HKIA handled about 4.0 million passengers, up 5% compared to July 2023. The daily average passenger number rose towards 130,000, representing a recovery to about 66% of the pre-pandemic level. Flight movements and cargo throughput experienced month-on-month increases of 4.3% and 1.7%, respectively, to 25,055 movements and 367,000 tonnes.
Passenger traffic in August was 7.3 times higher than the low base in the same month last year, while flight movements increased by 1.2 times. Mainland China and Japan recorded the most significant increases in traffic to and from Southeast Asia.
Cargo throughput increased by 8.5% year-on-year, with a 20.5% surge in export volume compared to the same month last year. Traffic to and from key trading regions in the Middle East, Europe and North America saw the most significant increases.
Over the first eight months of the year, HKIA handled 24.4 million passengers, more than 13 times higher than the low base recorded over the same period in 2022. The airport handled 167,895 flight movements, representing 97.4% year-on-year growth. Cargo volume decreased slightly by 2.6% year-on-year to over 2.7 million tonnes.
On a 12-month rolling basis, passenger volume at HKIA posted a remarkable 11-fold year-on-year increase to 28.3 million, while flight movements jumped by 55.7% to 221,585. Cargo throughput saw a decrease of 11.8% to 4.1 million tonnes.