SINGAPORE, 30 August 2023: Pandaw, a leading river cruise specialist in Asia, is promoting its Indian signature cruise on the Lower Ganges or Hooghly River as it is known.
Considered a sacred river, it flows through India's West Bengal, branching off from the mother river, The Ganga.
In its latest promotion, Pandaw underscores the message that cruising the Hooghly is the best way to experience the diverse cultures and scenery of West Bengal.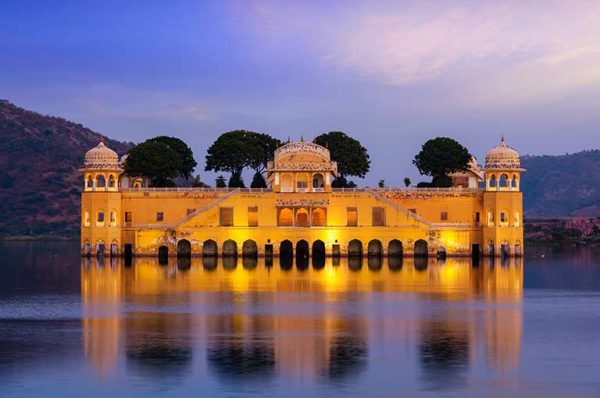 "You discover places difficult to reach by road from the comfort of your own home from home on the river," Pandaw explains in its latest newsletter.
"The Lower Ganges or Hooghly is one of the prettiest river journeys imaginable. The river winds through the lush countryside of West Bengal, visiting culturally significant towns crammed with temples and palaces. A vibrant rural life abounds, and there is never a dull moment as the cruise explores the heritage-rich waterways."
Pandaw's seven-night Lower Ganges expedition takes travellers to the heart of West Bengal for in-depth river exploration, an entirely different experience from typical tour bus road trips. There are also several special offers on the table, such as no single supplement for solo travellers and a "10% discovery discount available on select dates."
Combine cruises – Lower Ganges and Brahmaputra
To turn the trip into a broader exploration of India, Pandaw offers an option to extend the Lower Ganges expedition with a sailing along the Brahmaputra River.
"Adding the Brahmaputra river cruise in Northern India provides travellers with a distinctive and authentic expedition on a river that originates high in the Himalayas before flowing through the scenic Assam Valley, home to UNESCO-protected national parks and remote rural communities."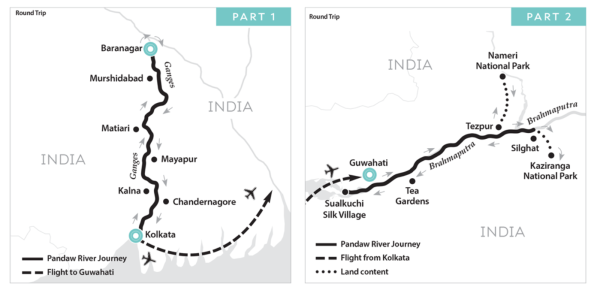 Or, it is also possible to continue the trip by joining Pandaw's Highlights of India Tour, that highlights Delhi and the famous Taj Mahal.
For bookings, visit pandaw.com or email [email protected].
THE LOWER GANGES & BRAHMAPUTRA RIVER
14 nights from USD6,369.
Save up to 10% and no single supplement on selected dates.
Free internal flights in India and transfers between ships.
Check here for dates and book online
(Source: Pandaw)