SINGAPORE, 2 June 2023: Locals and visitors will be in for a treat at this year's Wellness Festival Singapore (WFS), 17 June to 9 July,  as the second edition will run for three weeks, up from 10 days last year.
There are also over 180 activities across 10 precincts islandwide, promoting physical, emotional and mental wellbeing. This is an increase from the more than 130 activities offered in 2022.
Organised by the Singapore Tourism Board in collaboration with Enterprise Singapore (Enterprise SG), Health Promotion Board, National Arts Council, Sentosa Development Corporation and Sport Singapore (SportSG), the festival will feature key programmes as well as several large-scale activations in popular locations.
Festival highlights
· The Wellness Experience Space: The anchor event for WFS 2023 is a multi-sensory pop-up at the Marina Bay Sands' Event Plaza, with six different zones offering fun, innovative public installations, masterclasses, and food and beverage. These include the ASMR Wonderland, where participants can create relaxing sounds by interacting with floating cubes of textured materials, and the Mirror Scent Trail, where visitors can go on a journey along a reimagined "urban jungle", accompanied by unique scents representing the ebb and flow of daily life. Visitors can also participate at the Active Arena by swinging across an obstacle course, balancing on a slackline or simply letting out their feelings with punching bags. Other activities include sound bath jamming (a wellness practice that combines sound baths with music jamming), an array of masterclasses, and healthy snacks and drinks for a healthier mind and body.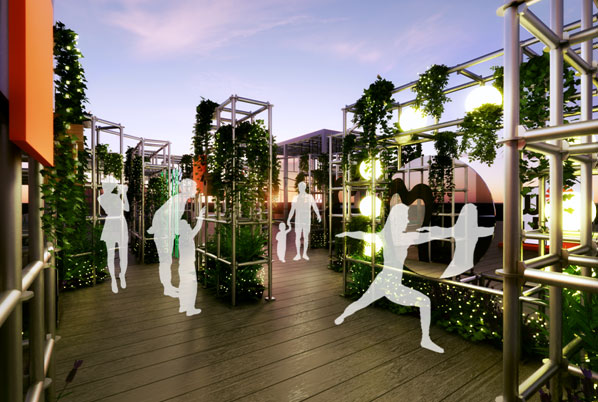 · Where Mind and Body Connect at Marina Bay Sands: Marina Bay Sands will invite visitors to embark on an ultimate journey of self-care through 'Where Mind and Body Connect' – the integrated resort's celebration of wellness and wellbeing from 17 June to 19 July. In support of WFS 2023, Marina Bay Sands has lined up 30-weekend workshops across six different activities that explore new holistic ways of experiencing unique spaces such as the Rain Oculus at ArtScience Museum, Digital Light Canvas at The Shoppes and the iconic SkyPark Observation Deck.
· Zentosa LiveWELL Festival: The Zentosa LiveWELL Festival is returning to Sentosa for its second edition with over 250 activities covering five holistic pillars of wellness: physical wellness (PlayWELL), relationship building (BondWELL), mind and soul nurturing (FeelWELL), healthy eating (EatWELL) and mindful resting (RestWELL). A festival highlight will be an immersive mental and emotional wellness zone, FeelWELL at Fort Siloso, that will showcase art installations and poetry created by local artists Kult Studio & Gallery and Charlene Shepherdson, in collaboration with the National Arts Council and National Heritage Board.
· Gallery Wellness Festival 2023: Th Gallery Wellness Festival, presented by the National Gallery Singapore, returns with an expanded line-up of more than 20 art-inspired wellness experiences from 17 June to 9 July 2023. This year's festival is themed "Art Connects" focusing on human connections.
· Wellness Offerings at Jewel: Jewel Changi Airport will host free fitness classes around HSBC Rain Vortex. These include Bounce, Zumba and Barre, all of which will be set against the backdrop of Shiseido Forest Valley.
· Wellness Open Innovation Challenge: Companies and solution providers in the wellness economy can participate in EnterpriseSG's inaugural Wellness Open Innovation Challenge.
For the updated listing and details of WFS programming, visit the WFS website at www.wellnessfest.sg.