SINGAPORE, 7 June 2023: British Airways' first flight from London to Beijing in more than three years touched down at Beijing Daxing Airport on Tuesday, 5 June.
This was British Airways' first passenger flight between the two cities since January 2020, when the route was suspended due to the pandemic. The resumption reclaims the airline's exclusivity as the only British carrier operating a direct service between Beijing and the UK.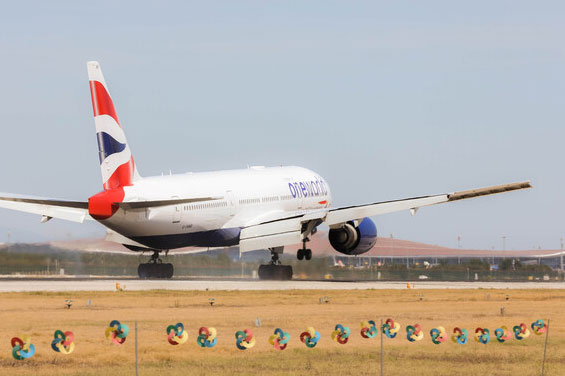 The airline will offer four weekly flights between Beijing and London, departing Daxing Airport on Tuesdays, Wednesdays, Fridays and Sundays.
British Airways and joint business partner China Southern operate from Daxing, giving customers greater booking connectivity to cities in the UK and China. Frequent flyer benefits through the joint business include greater opportunities to collect points and lounge access.
To celebrate the long-awaited moment, British Airways director of worldwide airports Louise Street welcomed the inaugural flight, greeting customers and crew as they disembarked.
She commented: "The restart of one of our most important routes after more than three years is a long-awaited moment for all of us at British Airways. Following the successful resumption of flights between Shanghai and London in April, we're excited to be back in Beijing."
In October 2019, British Airways was the first international flag carrier to move operations across to the newly opened Daxing Airport. Customers flying into Daxing can benefit from a high-speed rail link into the city and enjoy state-of-the-art facilities, including a newly re-designed lounge for those eligible.