LUANG PRABANG: 3 May 2023: Two resorts and a privately owned nature reserve in Luang Prabang in northern Laos suffered substantial damage from bushfires last week, illustrating the threat to life and property during the annual slash and burn season that decimates forests in the Mekong Region.
Heavy smog has covered northern Laos, Thailand and Myanmar since February, causing substantial financial losses to the region's tourism and hospitality industries. Tourism associations admit the smog crisis cuts the annual tourism peak season across the Mekong Region from around six to four months.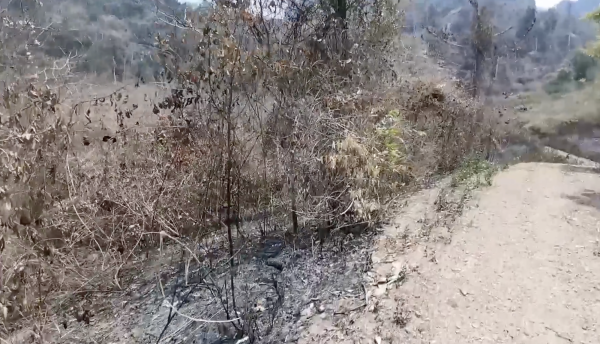 Fires at Luang Prabang resorts
Bushfires destroyed one of eight villas at the Lao Spirit Resort located in a forest in Ban Xianglôm district, 4 km from Tad Sae Waterfall. Staff and guests escaped to safety. The resort is popular on Booking.com, with a starting rate of USD84 a night.
See bushfire video: https://www.facebook.com/MarkusPeschke1/videos/1204757980178966?idorvanity=1455054658112696
Fires also destroyed five bungalows of the 10-unit Zen Namkhan Resort also located in a forest near Luang Prabang.
Bushfires, described as repeated "arson attacks", destroyed 16 hectares of a 30-hectare privately owned protected area lauded by the Tourism Authority of Thailand for its natural outdoor attractions in 2022.
Lao Spirit Resort manager Wieslaw Bylo told the Laotian Times: "The fire came closer to the bungalow before it spread to the roof of the bungalow … We've had a tough year as residents, and even now we can see the fire blazing through the mountains in Luang Prabang."
TTR Weekly contacted the manager of Zen Namkhan Resort, who confirmed the loss of five bungalows to what he described as "agricultural fires."
According to the manager, the resort has been closed since the Covid-19 pandemic in 2020 but was under renovations preparing for an imminent reopening. He commented in a text message: "I was trying to reopen in April and fixing facilities at the resort, but then the fire came, and I am not sure if we can open the resort due to the cost of repairs… It is very risky to operate a resort business, especially in the jungle or forest."
The first report of the fires at the two tourist resorts was posted on social media on 27 April by Markus Peschke, the owner and Founder of Chateau Orientale Resort, who captured the Lao Spirit Resort fire on video.
He commented on his Facebook page: "Today, the Lao Spirit Resort lost a bungalow, five bungalows burned down at the Zen Namkhan Resort, and our rented grass areas for our elephants burned down for the third time in different locations for the same reason … It's a horror year."
Fire torched nature reserve
Peschke inspected a valley in the catchment area of ​​Luang Phabang on 29 April that he leased for 60 years for nature conservation.
"I found that arsonists had set fires in several places in the valley and destroyed at least 16 hectares of jungle, some of which was original and some just regenerating. In the valley, already fenced and designated as a protected area, is the Tam Pa Bong Cave included in the list of outdoor tourist attractions by the Tourism Authority in 2022.
"The fire was deliberately ignited in several places and destroyed the jungle in which a revered cave is located. I'm speechless and wonder why this completely unnecessary, nonsensical arson exists," said Peschke, who has been a resident and investor in various tourism projects in Luang Prabang since 1999.
Are travel associations speechless?
Peschke admits he was speechless, but the same day the bushfires struck the two resorts in Luang Prabang, the Mekong Region's tourism VIPs and experts presented their annual speeches at the Mekong Tourism Forum in Sihanoukville in Cambodia.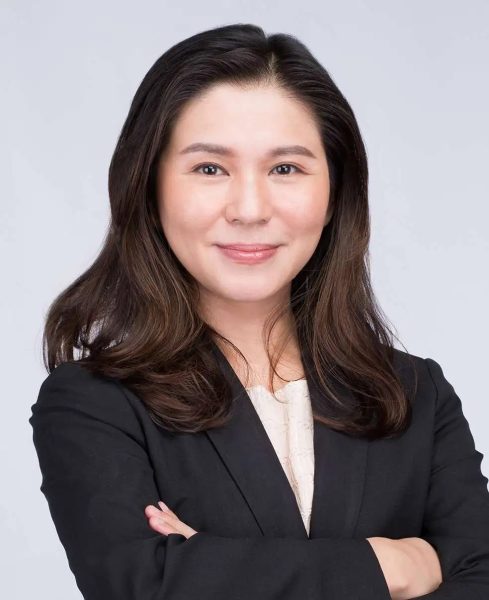 Possibly for the first time in the history of the Mekong Tourism Forum (established in 1996), two speakers mentioned the annual smog crisis in side comments in their "rethink tourism" speeches. That's progress for an event that usually focuses almost entirely on the soft talk of marketing the six member countries of the Mekong – Cambodia, China, Laos, Myanmar, Thailand and Vietnam.
In her opening remarks to the forum, the MTCO executive director Suvimol Thanasarakij commented: "While we enjoy the recovery, the Greater Mekong Subregion's tourism sector continues to face challenges, such as economic, environmental and political issues.
"In terms of environmental issues, the impact of climate change on the industry is apparent. We face problems like haze, high temperatures, water shortages and floods that force tourism destinations to act.
"Geographically, GMS countries are tied together by the Mekong River, highlighting the importance of close cooperation. For instance, challenges like haze require cooperation among cross-border cooperation between the affected countries. Immediate action is essential."
PATA chair: Prevention better than cure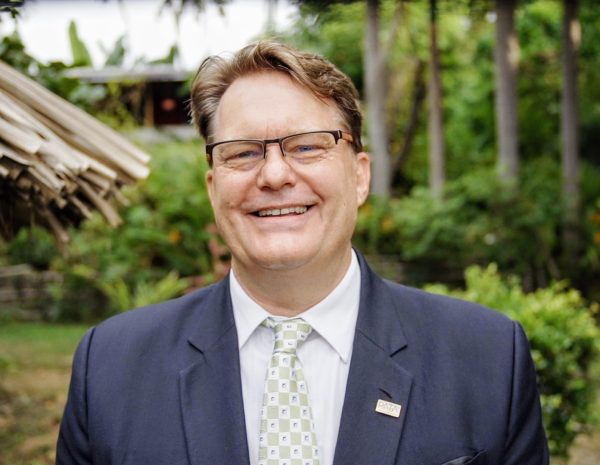 Pacific Asia Travel Association's chair, Peter Semone, referred to "slash and burn" in his keynote address to 250 delegates attending the MTF, identifying what he called "pernicious air pollution and regional smog due to antiquated, but necessary slash and burn practices."
Sticking to the forum's theme of rethinking tourism, he noted that one choice is to "bury our heads in the sand and not to rethink at all. The other choice is to 'rethink tourism', put people and the planet first, and bring everyone together with a shared vision of a more inclusive, sustainable, and resilient sector."
Asked by TTRW to clarify his comment on air pollution and regional smog, he replied in a text message:
"Tourism enterprises are exposed to many risks associated with sustaining income and maintaining their physical infrastructure. As if being vulnerable to natural disasters isn't enough, tourism businesses must duck and dive through man-made disasters.
"We need to neutralise man-made risks before they become crises – known simply as prevention before cure. It is very much in PATA's mandate to tell it like it is; and advocate for change for the betterment of sustainable tourism development across the GMS, ASEAN and the greater Pacific Asia region," he concluded.
Resort and tourism operators across the Mekong Region are seeking engagement and solutions to help them recover from the double whammy of Covid-19 and the financial losses caused by the smog crisis. They want national and regional trade associations to lobby Mekong Region governments to resolve an air pollution crisis that blights regional tourism. So far, bushfires have not caused any tourist fatalities, but the region's luck could one day run out if the problem remains unresolved.