KUALA LUMPUR, 12 April 2023: The Malaysian Association of Tour and Travel Agents (MATTA) confirmed that the move to the MITEC venue worked with more than 180,000 travel consumers visiting the MATTA Fair the three days, 17 to 19 March 2023.
The event moved this year to the Malaysia International Trade and Exhibition Centre (MITEC) in Kuala Lumpur, ending decades of hosting at the city's World Trade Centre.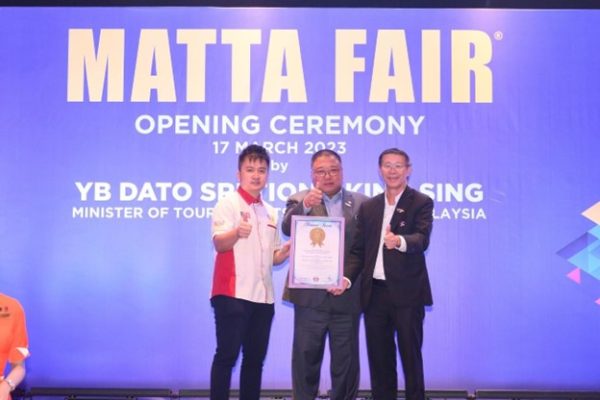 During a media briefing that reviewed the MATTA Fair performance, MATTA president Datuk Tan Kok Liang said the fair fielded 1,416 booths covering an area of 39,000 square metres of exhibition space, enabling the Malaysia Book of Records to recognise the event as the country's largest International Travel Fair.
Leading exhibitors attending the show included 19 National Tourism Organizations (NTO), 13 State Tourism Organizations (STO), and over 220 corporate exhibitors.
Numerous new and upcoming destinations, such as Saudi Arabia, Dubai, Uganda, Kyrgyzstan and Zimbabwe, increased their presence during the show.
Total sales turnover was slightly more than MYR300 million, with domestic sales alone accounting for MYR 34 million. Average spending per customer increased across all tourism verticals, demonstrating that there was still plenty of pent-up demand for travel and that consumers remained confident in their spending despite the global economic downturn.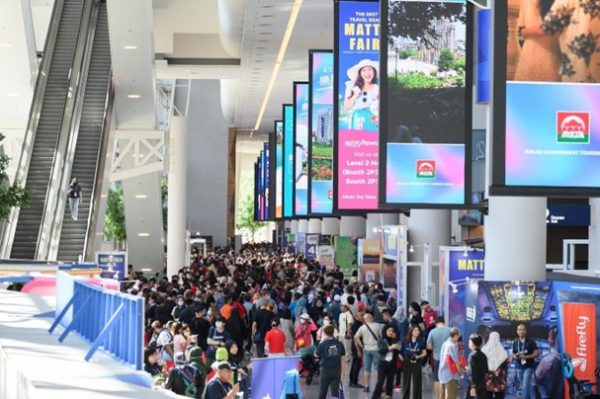 "We are overjoyed because this 52nd edition, which is also our first at MITEC, has surpassed previous records regarding capacity, visitor turnout, and sales recorded," said Tan.
"We did this by venturing outside our comfort zone to take up a much larger venue and overcoming numerous obstacles to meet the expectations of exhibitors and visitors. The last MATTA Fair, held in September 2022 at the World Trade Centre, had over 43,000 visitors and featured 536 booths".
"The enormous success reflects Malaysians' increased desire to travel domestically and internationally. Travel continues to enrich our lives and will continue to do so in the future. Travel is a way of life for Malaysians. However, today's vacationers are budget conscious and seek value-for-money packages," added Tan.
Feedback from exhibitors indicated that for the domestic sector, Sabah, Terengganu and Kedah were the top three destinations as consumers prefer to buy packages due to logistics factors. Korea, Japan and Vietnam topped the list for Far East Asia. For the long-haul sector, European countries such as the United Kingdom, Switzerland, and Italy remained the top destination, followed by Turkiye.
Buyers' Contest data showed Malaysia leading the top 10 destinations, followed by Singapore, Japan, Vietnam, South Korea, Taiwan, China, Thailand, the UK and Indonesia. Data also indicated that travel packages from more than 75 international destinations spanning the North Americas, Africa, Europe, Asia and Australia were also purchased during the fair.
Key cities for international air ticket bookings were London, Melbourne, Osaka, Narita, Bangkok, Incheon, Sydney and Bali, driven by attractive airfares.
"The MATTA Fair provides consumers with the opportunity to purchase directly from licensed travel agencies and tour operators – this is also an indicator that the travel agency and tour operator business is not only sustainable but highly relevant in today's modern world," Tan explained.
The next MATTA Fair will be held at MITEC Kuala Lumpur from 1 to 3 September 2023. It should attract an even larger turnout with the China market making a solid comeback and with the resumption of more international flights directly to Malaysia," Tan concluded.