HONG KONG, 18 April 2023: The "World of Winners" air ticket giveaway campaign, sponsored by Airport Authority Hong Kong (AAHK), landed on the Chinese Mainland last week with a spectacular celebration event held in Shanghai.
Over 1,000 people attended the launch event, which featured Hong Kong cultural performances and on-site games, with more than 100 free air tickets given away as prizes. AAHK chief executive officer Fred Lam led the AAHK presentation.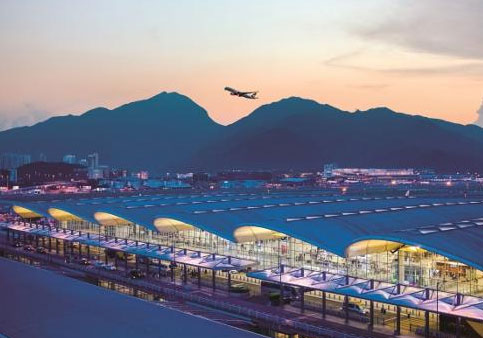 The campaign 'World of Winners' was created to support the Hong Kong SAR Government's "Hello Hong Kong" promotional campaign welcoming visitors back to the city following the lifting of anti-pandemic restrictions.
AAHK has sponsored 500,000 tickets for home-based carriers to offer travellers worldwide, including 140,000 for Mainland travellers.
In addition to celebrating the resumption of passenger air traffic to Hong Kong, AAHK presented details of new airport facilities designed to enhance the passenger experience and maintain Hong Kong International Airport's (HKIA) standing as the preferred airport for Mainland travellers.
Lam commented on the campaign, and AAHK plans: "HKIA is the city's gateway to the world, and all of us in the airport community fully support the Government's 'Hello Hong Kong' promotional campaign. We are delighted to sponsor the tickets for our home-based carriers and offer people from across the globe a chance to rediscover everything they love about Hong Kong.
"We are particularly excited to allocate 140,000 air tickets for Mainland travellers, who have long been an important and valued segment of inbound passenger traffic to Hong Kong."