SINGAPORE, 15 March 2023: Effective Sunday, 26 March, Singapore Airlines will relocate its operations in Chengdu, China, from Shuangliu International Airport (CTU) to Tianfu International Airport Terminal 1.
Flights SQ842 (Singapore to Chengdu) and SQ843 (Chengdu to Singapore) will land at and depart from Tianfu International Airport Terminal 1 on Tuesday, 28 March 2023.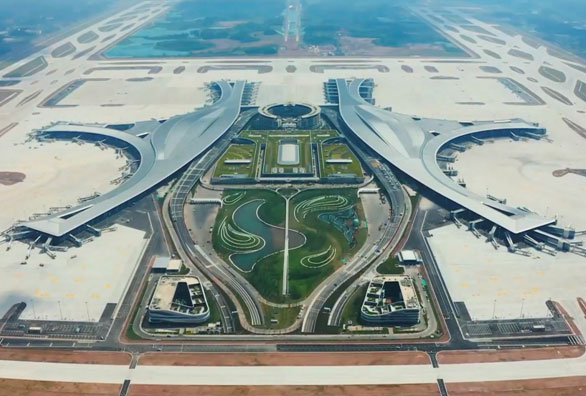 Located in the Chengdu Eastern Area, Chengdu's Tianfu International Airport (TFU) is approximately 50 kilometres from the city's downtown district.
In its travel alert, SQ says customers can take private or public transport (Chengdu Metro Line 18 Airport or Tianfu ) from Chengud's downtown district to Tianfu International Airport.
Chengdu's second airport, TFU opened in 2021 when most domestic airlines transferred their flights. According to Flightradar24, facilities and airline lounges are superior to CTU. There are two drawbacks; the one-hour commute to the airport and the lack of a railway station to allow passengers to continue their journeys to other cities in Sichuan province.
The airline advises passengers to factor in additional travelling time and arrive at the airport at least two hours before departure to allow sufficient time to complete check-in and pass through customs and immigration checkpoints.
Meanwhile, the SIA Group is resuming services to China as this key market opens up to international travel. Currently, SIA and Scoot serve 149 destinations in China compared to 25 points pre-pandemic.
During the northern summer timetable (26 March to 28 October 2023), Scoot will expand services to China by resuming flights to Haikou, Nanning, Ningbo, Shenyang, and Xi'an.
(Source: SIA)