KUALA LUMPUR, 20 March 2023: Sabah Tourism's new destination brand tagline, "Feel Sabah, North Borneo", made its debut at the MATTA Travel Fair last week, gearing up the growth of domestic tourism, Minister of Tourism, Culture and Environment Datuk Christina Liew told the media during the fair.
She stressed that domestic tourism remains vital to spurring Sabah's economic growth while welcoming international tourists worldwide.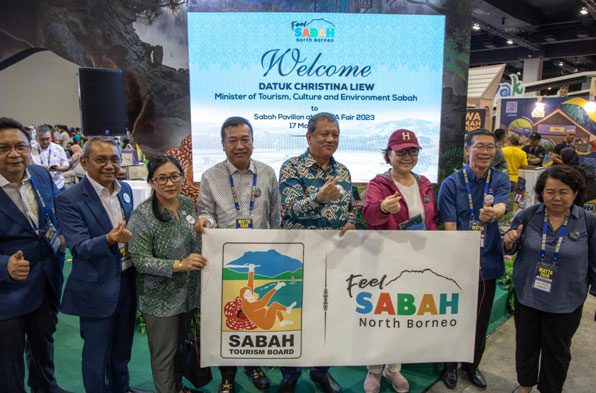 Citing statistics from Sabah Tourism Board's Research Division, Liew said domestic travellers contributed two-thirds of the tourism arrivals in Sabah before the Covid-19 pandemic.
"For the pre-pandemic scenario, the total tourism arrivals in Sabah reached 4.19 million visitors in 2019. That year, domestic tourism contributed 2.72 million arrivals, while the figure for international arrivals stood at 1.47 million visitors."
Visit: www.sabahtourism.com.
(Your Stories: Sabah Tourism Board)