VIENTIANE, 23 March 2023: Lao Airlines will resume flights from Vientiane to Guangzhou in China effective 15 April.
Releasing details on its Facebook page, the airline will introduce three weekly flights on Tuesday, Thursday and Saturday, using an Airbus A320 with 158 seats.
The flight time is two hours. Google Flights quotes a one-way fare of THB9,170, while the roundtrip fare is THB17,939. Fare information and bookings were inactive on the Lao Airlines website on 22 March. The drop-down menu does not show Guangzhou. It displays Kunming as the sole active Chinese destination for bookings.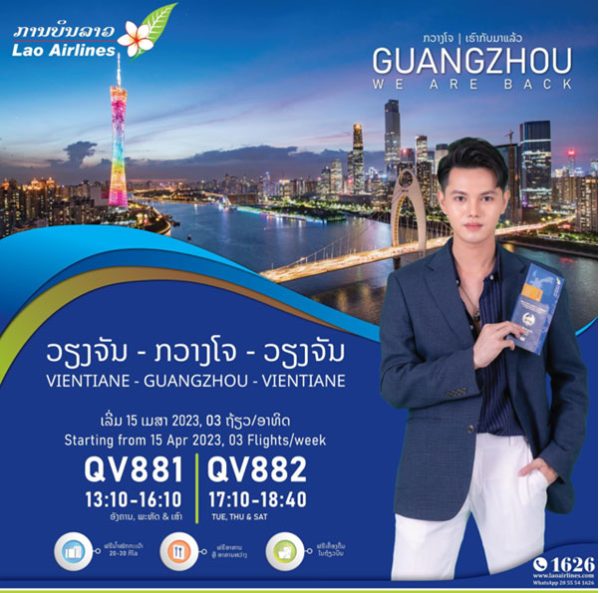 Flight schedule
Vientiane – Guangzhou
QV881 (Tuesday, Thursday and Saturday)
Departs Vientiane at 1310 and arrives in Guangzhou at 1610
Guangzhou – Vientiane
QV882 (Tuesday, Thursday and Saturday)
Departs Guangzhou at 1710 and arrives in Vientiane at 1840