BANGKOK, 21 March 2023: With a clear mission to forge inclusive work cultures where women's careers thrive, the Emirates Group focuses on the 2023 International Women's Day theme of #EmbraceEquity year-round and providing company-wide access to 'Unconscious Bias' training.
Women at Emirates Group
More than 23,000 women are employed by the Emirates Group, representing 41% of the total workforce employed at Emirates worldwide and dnata in the UAE. Currently, almost 40% of middle and senior management positions across non-operational grades are held by women at Emirates Group.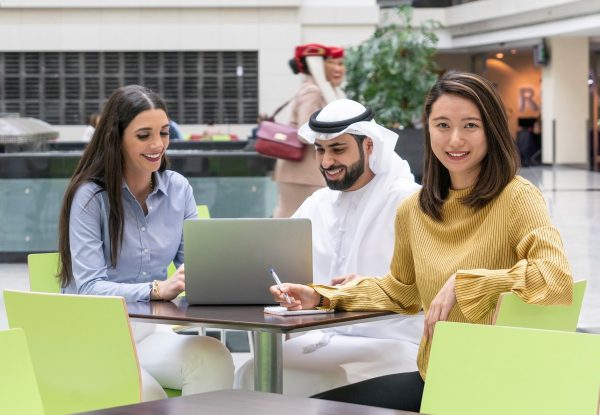 Emirates recently demonstrated its commitment to gender balance by officially signing the UAE Gender Balance Council's pledge, supporting the UAE government's efforts to increase female representation in middle to senior management positions by 2025.
The pledge supports the United Nation's Sustainable Development Goal to achieve gender equality, empowering all women and girls. As part of the pledge, the airline group agreed to support the UAE Gender Balance Council's work by sharing data and best practices and maintaining an ongoing internal review of company policies, practices, and procedures.
Pay Equity
Emirates Group's pay and benefits structures are free from gender bias, with remuneration offered based on skills and experience, regardless of gender or nationality.
Record Promotions for Women
Women at Emirates Group account for 56% of total promotions in the last 12 months, the highest figure to date. Emirates Group has many women in leadership roles who have received promotions and worked with the company for over a decade.
Access to World-Class Training
Emirates Group employees can access various educational courses, learning opportunities, and in-person training. All employees are directed to the 'Unconscious Bias' learning path on the newly launched Emirates 'Future Skills' portal.
The bespoke learning journey has six modules: Break the Bias, Valuing Intersectionality, Women's Voices, Diversity Equity & Inclusion, Allyship and Culture of Belonging.
(Your Stories: Emirates)