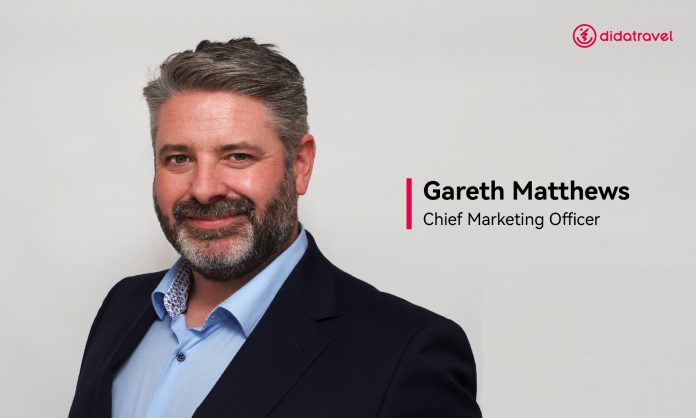 SHENZHEN, China, 23 March 2023: DidaTravel, a global hotel wholesaler and tech-driven travel distribution service provider, confirms its latest senior appointment, Gareth Matthews, who joins as chief marketing officer.
Effective 3 April 2023, he will head the development of the company's brand positioning, digital marketing capabilities and PR and media presence worldwide.
A marketing executive with over 22 years of experience in the travel and technology sectors, he has held senior marketing leadership roles in both TUI Group and Hotelbeds, where he led multi-disciplinary, international marketing teams to help position brands worldwide that have since gone on to become leaders in their sector.
DidaTravel's founder and CEO, Rikin Wu, comments: "We are pleased to have Gareth, an experienced marketing professional, join DidaTravel at this pivotal moment in our success story. I am confident that his experience and creativity will be a great asset".