SINGAPORE, 27 February 2023: Norwegian Cruise Line announces an exciting lineup of its popular Meet the Winemaker series, the one-of-a-kind programme featuring renowned winemakers and culinary experts who share their knowledge with an intimate group of guests on board NCL's newest ships.
The Meet the Winemaker series provides wine enthusiasts and foodies of all skill levels with an exclusive opportunity to engage with winemakers and connoisseurs through enriching seminars and activities. The immersive programming offers guests intimate wine tastings, wine-paired dinners, interactive culinary demonstrations and meet-and-greets on board. Guests can also purchase wines on board that are otherwise only available by visiting the wineries directly.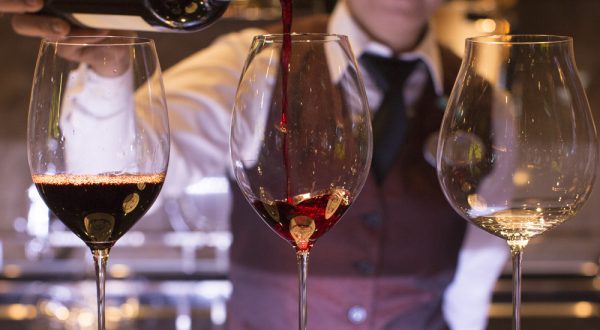 "Our Meet the Winemaker series is back and better than ever," said Harry Sommer, president and chief executive officer of Norwegian Cruise Line. "Every year, we aim to elevate this exclusive experience, and I believe we've done just that as we enter the programme's seventh year with an impressive guest lineup. These unique sailings offer a rare opportunity to get one-on-one exposure to esteemed winemakers and their collection of wines, all while visiting multiple destinations and enjoying an unforgettable vacation."
A new and noteworthy addition to this year's series includes special guest Emma Walker. Walker, a Master Blender at Johnnie Walker, the highest rank in whisky craftsmanship, has spent over a decade perfecting whisky production, maturation, and blending processes. She leads the Johnnie Walker Whisky Specialist team based in Menstrie, Scotland, where she has access to more than ten million casks of maturing Scotch whisky. She will join the 17 September 2023 sailing on NCL's award-winning new ship, Norwegian Prima, in Northern Europe for NCL's first-ever Johnnie Walker cruise, where guests can learn the brand history and savour the wide range of aged whiskeys.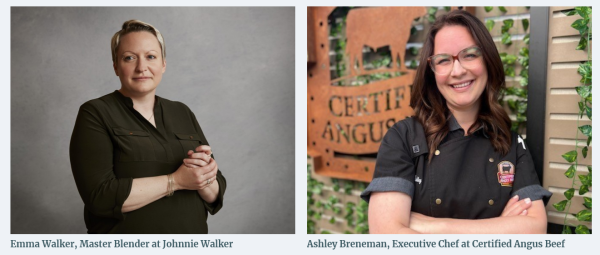 Also new to the programme is Chef Ashley Breneman, who began her career studying at Le Cordon Bleu culinary institute and has worked for numerous celebrity chefs, including Gordon Ramsay on the hit show "Master Chef." Now, she serves as the Executive Chef at Certified Angus Beef, one of the top meat brands in the country. She will join returning winemaker Antonio Hidalgo for the 9 July 2023 sailing aboard Norwegian Encore to Alaska to add a culinary component to the Meet the Winemaker experience.
Fourth-generation winemaker Miguel Torres, who pioneered planting Cabernet Sauvignon in Spain, creating 'Mas la Plana' in 1970, will also debut in the culinary programme aboard Norwegian Encore's 9 April 2023 Eastern Caribbean voyage. The Miguel Torres Chile family winery has a presence in over 100 countries. Over the past 30 years, it has established itself as one of the main producers of high-quality wines and is committed to environmental and social responsibility.
Returning fan-favourite hosts include celebrity chef Aaron Sanchez; world-class winemaker and member of the historic fashion house Salvatore Ferragamo; Napa Valley icon Michael Mondavi of the Michael Mondavi Family Estate; and "The Drinks Business" Master Winemaker of the Year 2023 recipient Gérard Bertrand, among others.
Guests can savour unique culinary experiences sponsored by the Certified Angus Beef® brand on board the cruises to Alaska. With each course paired with wine, they will learn from a master sommelier while enjoying some of the best beef available. NCL proudly serves the Certified Angus Beef® brand at Cagney's Steakhouses across the fleet.
The complete 2023 Meet the Winemaker series lineup includes:
2 April 2023 – Norwegian Bliss, Mexican Riviera: Featuring award-winning celebrity chef and TV personality Aaron Sanchez
9 April 2023 – Norwegian Encore, Eastern Caribbean: Featuring fourth-generation winemaker Miguel Torres
22 April 2023* – Norwegian Bliss, Alaska: Featuring world-class winemaker Salvatore Ferragamo of The Il Borro estate in Tuscany, Italy, producing world-class wines
10 June 2023* – Norwegian Bliss, Alaska: Featuring Domaines Barons de Rothschild Lafite Wine Dinner Hosted by Special Guest: Diane Flamand
9 July 2023* – Norwegian Encore, Alaska: Featuring Antonio Hidalgo of the globally recognised family-owned Spanish Sherry house, Bodegas Hidalgo La Gitana, and Certified Angus Beef® Executive Chef Ashley Breneman
17 September 2023 – Norwegian Prima, Northern Europe: Meet the Master Blender, Emma Walker of Johnnie Walker
22 October 2023 – Norwegian Escape, Bermuda: Featuring Michael Mondavi of the Michael Mondavi Family Estate
28 October 2023 – Norwegian Joy, Western Caribbean: Featuring Gérard Bertrand, "The Drinks Business" Master Winemaker of the Year 2023 recipient
29 October 2023 – Norwegian Escape, Bermuda: Featuring Randy Ullom from the Kendall-Jackson family
*Guests will can partake in a special wine-paired dinner featuring Certified Angus Beef.
For more information on Meet the Winemakers, please visit here.
(Your Stories: NCL)