TOKY0, 24 February 2023: Dusit International officially marked the debut of Dusit Hotels and Resorts in Japan with a preview of its two upcoming properties.
ASAI Kyoto Shijo will open in June, followed by Dusit Thani Kyoto in September 2023.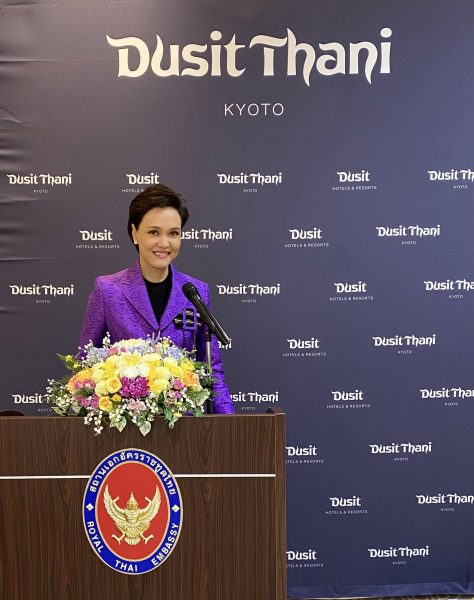 Operating under Dusit's flagship Dusit Thani brand, the 150-room Dusit Thani Kyoto is located in the city's Hanganji Monzen-machi district, only 850 metres from Kyoto Station and close to Nishi Honganji Temple (a UNESCO World Heritage Site).
Operating under Dusit's lifestyle brand, ASAI Hotels, the new 114-key ASAI Kyoto Shijo is located in Shijo-Karasuma, near the famous Nishiki Market in the city's downtown district.
"Our journey in the hotel segment begins in June with the opening of the lifestyle-oriented ASAI Kyoto Shijo, followed by the grand opening of the luxurious Dusit Thani Kyoto in September, and we eagerly await this exciting new chapter for our hotel business," said Dusit International Group CEO Suphajee Suthumpun.
Dusit International spans 16 countries and comprises 48 hotels operating under Dusit Hotels and Resorts (six brands) and more than 300 villas under Elite Havens. More than 60 Dusit Hotels and Resorts are in the pipeline worldwide.